Indian & Pakistani Culture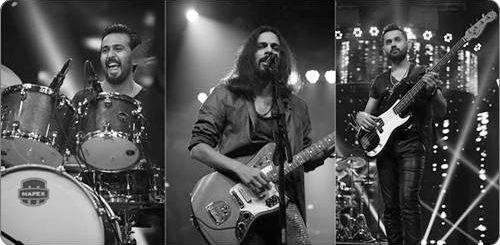 Among Pakistani Rock (P-Rock?, can we patent it), Sufi Rock Band Junoon remains the greatest ever. Period. After more than a decade of solo performances, Ali Azmat...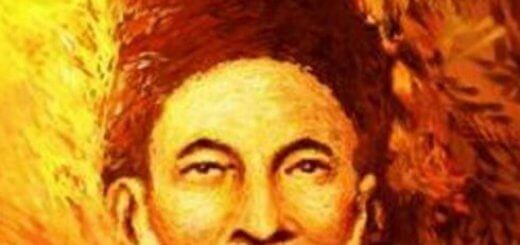 کمال  ِ غالب – نادیہ عنبر لودھی  کے قلم سے  ۔۔۔۔۔۔۔۔۔ مرزاغالب کا نام کسی تعارف کا محتاج نہیں ہے ۔ اردو ادب  میں غالبکی شاعری ہمیشہ تروتازہ ہی رہے گی ۔  ۔ غالب نے لفظوں سے کھیل کر تخیلاتی تصویریں بنائی ۔غالب نےخالص اردو لغت کا سہارا لیا۔ غالب کی شخصیت اور فن کثیر الجہتیہے۔ان کی انفرادیت اور عظمت اتنے پہلوؤں میں جلوہ گر ہوئی  ہےکہ اس کا احاطہ کسی انسان کے بس کی بات نہیں ۔ غالب نے اپنی فنی زندگی کا آغاز فارسی شعر گوئی سے کیا ۔ کلام کےتین حصے فارسی اور ایک حصہ اردو شاعری پر مبنی ہے۔میرزا نےفارسی شاعر بیدل کو تقلید کے لئے چنا ۔ —— "طرز بیدل میں ریختہ لکھنا  ..     اسد اللہ خاں قیامت ہے" ————————— پھر غالب نے شاعری کے دوسرے دور میں قدم رکھا ۔ یہاں اردو شعرکہتے ہوۓ فارسی کے الفاظ  اردو شاعری کی دلکشی میں اضافہکرتے دکھائی دیتے ہیں ۔ نازک خیالی بدستور موجود ہے۔مگر اسکے ساتھ ساتھ عقلیت ، معنویت، اور جذبہ کی شدت سر چڑ ھ کربولتی ہے۔ غالب یہاں تنگناۓ غزل کو وسعت بخشتے نظر آتے ہیں ۔یہاں وہ کبھی تصوف میں پناہ ڈھونڈ تے ہیں ۔ تو کبھی مذہب میں امانتلاش کر تے ہیں ۔ کبھی یاسیت کے گہرے سمندر میں  گرتے گرتے بچنے کے لئے ہاتھپاؤں مارتے ہیں ۔ اور کبھی خوابوں ہی خوابوں میں آرزوؤں کی جنتتلاش کرتے ہیں ۔ اس دور کی انفرادیت غالب کی بے چینی ہے ۔ وہآسمان کی تلاش میں ضرور نکلے لیکن زمین نے انہیں خود سے جدانہ کیا ۔ انہوں نے ولی بنا چاہا لیکن دنیا تمام تر رنگینوں کے ساتھدامن گیر رہی – ———- "یہ مسا ئل تصوف یہ ترا بیان غالب  … تجھے ہم ولی سمجھتے جو نہ با دہ  خوار ہو تا" —– محبت کاروائتیی  مضمون جب غالب کے قلم سے چھوتا ہے تو ایکایسے شخص کی محبت بن جاتا ہے جو خوددار بھی ہے انا پرست بھی ۔ وہ افلاطونی محبت کا قائل نہیں ۔ —————— "کہوں کس سے میں کہ کیا ہے شب ۔ غم بری بلا ہے  .....