A 24 Minute Journey Between Paddington and Slough – By Asif Iqbal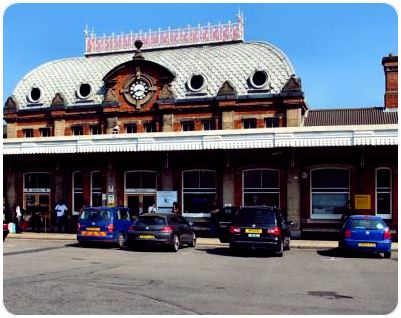 He stares at his washed out reflection in the train window, bleeding into the fast moving background, the motion of the train forces a thought, he sheds his skin and wonders at tribes
An asian tribe that one finds in 'pound a pint' chain pubs in Leafy Suburban High Streets discussing the success of the latest computer chip fraud in gucci loafers and fiddling with their mobiles phones, simultaneously sending text messages to irate wife's and lusting girlfriends….
Or the tribe that frequents 'pretend' london, pouring vomit and reputations into drains at closing time down high streets that just make it onto underground maps, groping for a moments escape and gasping for air from cultural suffocation, reaching for chewing gum to mask the nights vices from suspicious parents, steadying themselves for prostration in front of distant gods the morning after…
Or the tribe that seeks identity in round buildings that face one way, with calls to revolution that burn invisible boundaries in the air mirroring those a thousand miles away , whilst forgetting the old english adage 'divide and rule'…..
Or the tribe that sees it all as far too much effort and collects the bride from the behind the duty free counter and packs the boot with bursting suitcases full of the latest designs from bombay, his dreams forgotten….
Or the tribe that breaks all the rules and breeds with the enemy, hoping the child with coffee coloured skin that he so proudly holds to his chest will mend broken bridges and his mothers heart….
Or the tribe that inhabits all of the above and none of the above and no longer recognises himself other than when stealing a glimpse of his reflection in all their eyes