'Peek Freans' Junoon makes a disastrous comeback with lip syncing Khudi
Among Pakistani Rock (P-Rock?, can we patent it), Sufi Rock Band Junoon remains the greatest ever. Period.
After more than a decade of solo performances, Ali Azmat and Salman Ahmed finally seemed to reconcile differences to release a 'new' comeback track. And they also got hold of Brian, who flew all the way back to Pakistan.
Sadly, what we say was a 'Peek Freans' Junoon doing a cheap commercial by lip syncing their old track Khudi, which was perhaps the most forgettable performance of the 2018.
Adding to the disaster was the fact, that the band did not ever bother changing the track arrangements or even replaying it live. It was exactly the studio recording from their album release, and their fans were not fooled by their new track or performance by any means.
The trick that Junoon missed was nailed by their true successors Badnaam, who returned to Pepsi Battle of the Bands season 3 with a heavy Sufi rock track based on Kalam of Hazrat Baba Bulleh and Hazrat Sultan Bahoo.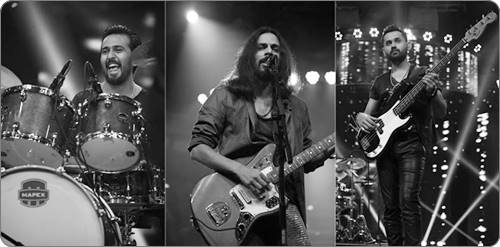 Daastan-e-Faqeer track was amazingly executed with all the energy that Badnaam is famed for.
During the final episode of Pepsi battle of bands season 2, Shahi Hassan remarked that he sees many Junoon bands in Badnaam.
To this Ali Azmat exclaimed that it's actually Junoon that needs a long time to become Badnaam. And comparing the performances, it certainly seems true.