Naveed Elected as 12th President of PWC & its Ladies Chapter – By Aymen Zaheer
Naveed Elected as 12th President of PWC & its Ladies Chapter – By Aymen Zaheer
Pakistan Writers Club and its Ladies Chapter-Riyadh elected its 12th President as per the governing byelaws of PWC & its Ladies Chapter – for a next two year-term.
Due to the sudden & untimely passing away of the incumbent President Engr. Abdul Rauf Mughal a change of guard had become imperative. Naveed Ur Rehman was thus nominated and declared President unopposed – with unanimous endorsement by all the members of PWC and its Ladies Chapter.
The PWC and its Ladies Chapter is an association of Pakistani writers, poets, journalists and social workers. It is a very old and prominent community organization and is very well known for hosting numerous quality literary and social events.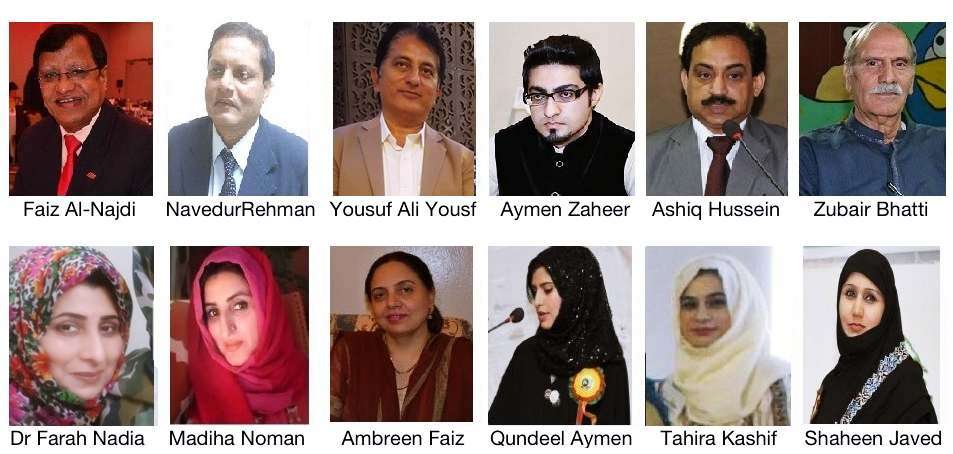 PWC was founded in 1989 and since it's founding until today, it had the history of 11th Presidents who all have served very well for elevating the stature of the Club. This included the following: Late Gul Mohammad Bhutta (Founder), Late Abid Lohar, Syed Rashid-ul-Hassan, Late Tariq Nadim Sheikh, Faiz Al-Najdi, Syed Bashir Ahmed, Chaudhry Rehmat Ali, Faiz Al-Najdi (2nd Stint), Late Abdul Rauf Mughal, Fayyaz Malik and Late Abdul Rauf Mughal – 2nd Stint.
Faiz Al-Najdi laid the foundation of a Ladies Chapter during his 2nd stint of Presidency – on the historic day of 15th Novenmber-2013.
All the Ex-Presidents of PWC were distinguished journalists and writers and have served the club with the best of their capacity & ability.
Naveed Ur Rehman – the new President – has a long association with PWC however he formally joined PWC in 2014 during the 2nd term of Presidency of Faiz Al-Najdi. He is a very old & trusted friend of PWC and has enormous contributions for the service of PWC and its Ladies Chapter.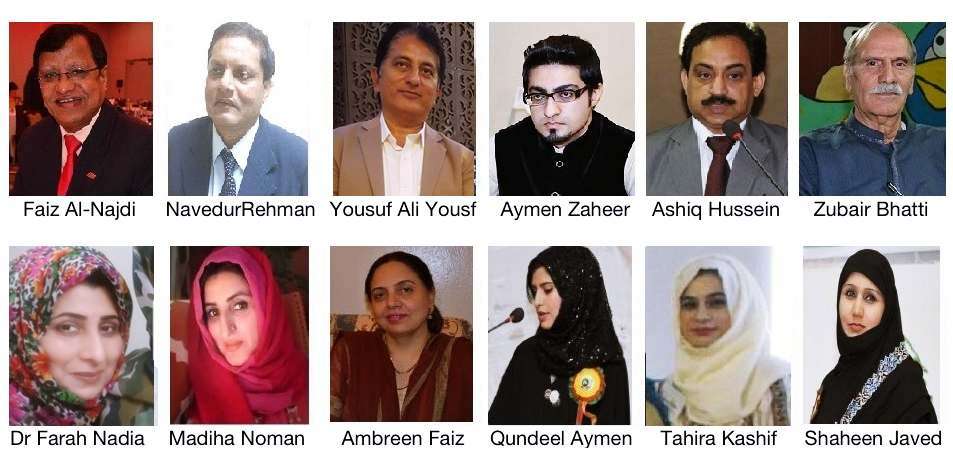 President Naveed is well known and is widely respected among the members of the Pakistani community – in Saudi Arabia in general and in Riyadh in particular. He is a person of outstanding character, a down-to-earth fellow and a sedate gentleman.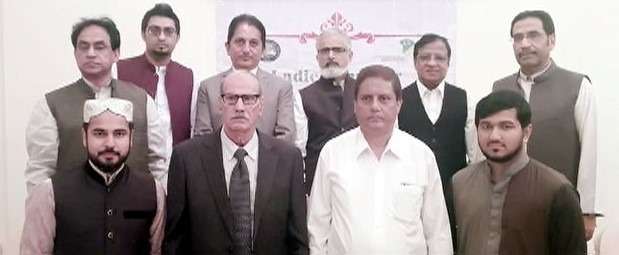 Naveed Ur Rahman was born & brought up in Karachi-Pakistan. He has a Bachelor Degree in Commerce and Postgraduate in Computer Science. He is a Microsoft and Cisco Certified professional along with E-Commerce Solution Certified. He has worked in Pakistan and Malaysia as Computer Programmer with many IT companies. He came to Saudi Arabia in 1992 and has worked here with many IT companies. Currently he is gainfully employed with an IT and Telecom company as Corporate Solution Supervisor.
President Naveed is a very well-known IT Technologist in Riyadh. He is also literary savvy and a person with a good command over Urdu and English literature.
Aymen Zaheer is a Senior Member and PRO of Pakistan Writers Club. He can be reached at aymen.zaheer@gmail.com