From Cat Stevens to Yusuf Islam: The Eccentric Rock-star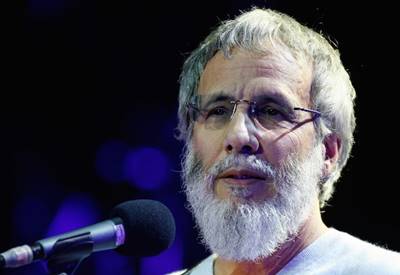 Cat Stevents rose to great fame with his 1967 debut album Matthew and Son which made to top 10 charts. With his several albums, he gained critical acclaim and considered hugely influential for his folk, pop and rock music.
In 1977, Cat Stevens embraced Islamic and changed his name to Yusuf Islam, and used his for to sing Islamic songs for peace and humanitarian causes.
From beautiful Hamd of Allah in form of Al-Khaliq to his thought provoking I Am a Muslim, Cat Steven's talents remain varied and immense. I Look, I See is another amazing song on the atrocities of the word.
Download Islamic songs of Cat Stevens [Yusuf Islam] here to appreciate a legendary artist.