"A Killer with Split Personality" – By Iqra Jamal
"A Killer with Split Personality" – Short Script by Iqra Jamal
(In a courtroom, the judge, prosecutor, defense attorney, killer, victim's husband, and security personnel are sitting at their respective seats. The judge orders lawyers to start the trial)
Prosecutor: Hi, my name is Fatima, a prosecutor here. My client has saddened by the death of his beloved wife. Before proceeding further, I would seek your permission, your honor! to invite Mr. Bilal to present his statement. (Judge grants permission)
Victim's Husband: I'm Bilal (pause) …… My wife was returning home at 11 PM from her office and booked a cab. She was on the call with me when I heard her screams. This man has killed my beautiful wife. (screamingly) I want justice …
Defense Attorney: Hi, I'm Maria, a defense attorney for this case. My client with MPD had charged with murder. Before I proceed further, I want your permission, your honor, to invite Mr. Farhan to present his remarks. (Judge grants permission)
Killer: (nervously) My name is Farhan. I'm 28 years old working as a taxi driver. I got arrested for killing a woman that I don't even remember.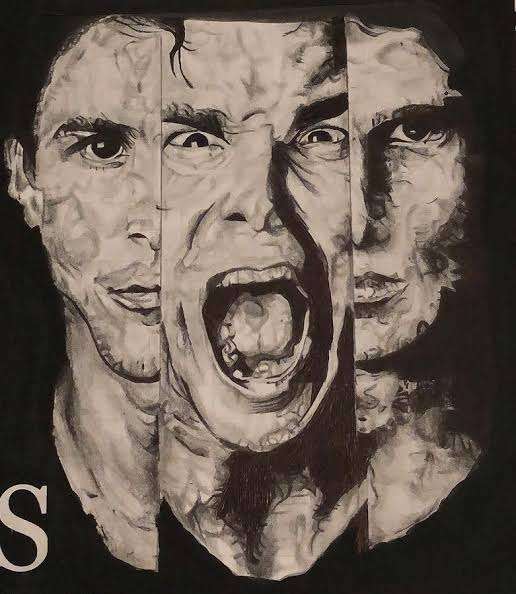 (Judge moving towards lawyers)
Prosecutor: Your honor, my client's wife was found dead near M Town road on 21st April 2021. Police investigations disclosed that she had been dragged from the taxi by the murderer. Later, she got stabbed with this knife (presenting the knife & investigation report). The forensic report reveals torture all over her body. The fingerprints & all other details from the crime scene confirm the allegations.
Defense Attorney: Your honor, my client's medical reports (presenting the file) verify that he has multiple personality disorders, including paranoid schizophrenia, dissociative disorder, and hysterical neurosis. At times he feels hallucinations. He has also attempted suicide using medication and drugs. A Social Security judge ruled him mentally disabled in September 2016.
Prosecutor: Objection, your honor! (Judge sustained the objection). I would ask my colleague here if her client has this disorder, then why is he roaming around freely and causing trouble for the public.
Defense Attorney: Your honor, my client has remained hospitalized five times since he was diagnosed with MPD. His last discharge after proper treatment was four months before this homicide. Because of the nature of this condition, the host personality is unable to know right from wrong or even the nature and quality of the act.
Judge: (addressing Farhan) Mr. Farhan, what do you say in the validation of your offense. (Farhan can be seen as fearful and preoccupied) Farhan …. Bety Farhan ….!
Killer: I acknowledge that I have multiple personality disorder which was diagnosed five years back. It's possible that my host personality might have done this act since it makes me very violent and arrogant. But I have no control over this. (arrogantly) I am fed up with this disorder, it has messed up my life. (innocently) I am a very humble person & can never think about killing anyone.
Victim's Husband: (interrupted) Whatever disorder he has; he should be sentenced to death for killing my beautiful wife. (screamingly) Justice should be served …
Judge: The court permits lawyers to present their final remarks in support of their clients.
Prosecutor: Since it's a matter of homicide, therefore, in support of my client, I suggest capital punishment for the culprit as per the Islamic Law, which states eye for an eye, ear for an ear, and life for a life.
Defense Attorney: Section 84 of the Pakistan Penal Code states the act of a person of unsound mind. Nothing is an offense that is done by a person who, at the time of doing it, is incapable of knowing the nature of the act, or that what he is doing is either wrong or contrary to the law. So, in support of my client, I would suggest better rehabilitation and mental treatment.
Judge: This has been a complex matter to evaluate because of the relative rarity of the situation. The records and observations confirm the existence of a severe and chronic condition. The problems in diagnosis and treatment are common since somatic therapies work poorly. In general, my observations and findings are fully compatible with those of a defense attorney.
Mr. Farhan shows a long history of significant mental diseases. It is reasonable to conclude that Mr. Farhan does not meet the standards required for criminal responsibility. However, this unique condition raises several medico-legal questions which may be addressed later by the courts or legislature.
Mr. Farhan remains a potentially dangerous individual with a disorder that is difficult to manage under the best of conditions. On this behalf, the court verdicts Mr. Farhan twenty years of imprisonment with proper therapeutic treatment at the rehabilitation center. To compensate for the victim's loss, the court directs Mr. Farhan to pay a fine of 2 Lac PKR (under section 544-A Cr.P.C.) to avoid forfeiture of property.
(Judge dismisses the court, Farhan angrily swoops upon Bilal; security officers hurriedly arrive to take him outside the courtroom)
Curtain Fall ….
'The writer is a final year student of BS Physics at NUST, working as financial writer at Stocks Telegraph'.