Scope of online pharmacy in Pakistan: Research Article by Nadia Kazi
Scope of online pharmacy in Pakistan
In this age of ecommerce in which virtually all brick-and-mortar businesses have gone online, pharmacy also has a promising future. Already, e-pharmacy market has seen a phenomenal rise in the last few years, making it easy for the customer to order online at the click of a mouse, from the comfort of their homes, workplaces, or anywhere else. The growth of the e-pharmacy market in Pakistan is attributed to an increase in the number of internet users, improved access to web-based and online services, and growing application of e-prescriptions in hospitals and other healthcare services.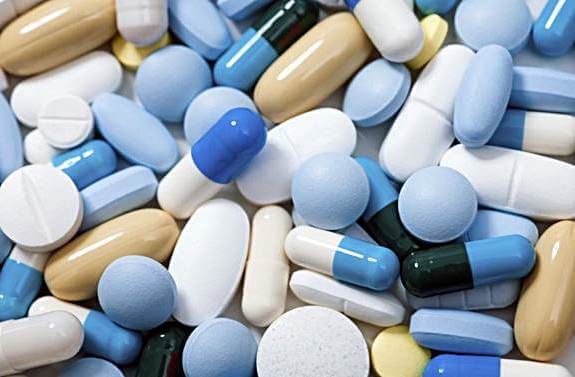 Electronic prescription is the electronic prescribing technology that lets healthcare experts send the prescriptions electronically, instead of using handwritten prescriptions. Doctors are now favoring e-prescriptions, to allow patients to get the easy access to medicine with the help of e-prescriptions. The key benefit of e-prescription is that one can easily upload their e-prescription on the e-Pharmacy website and order medicine online, without any problem. Therefore, on account of the rising execution of e-prescriptions, uploading the prescription online has become easy and less time-consuming.
Surge in e-pharmacy
An e-pharmacy is an internet-based vendor that sells medicines and includes both genuine and illegal pharmacies. Of late, there's been an increase in e-commerce, such as online shopping that includes the sale of prescription and nonprescription medicines. The concept of online pharmacies and online sale of medicines has been prevalent globally for more than two decades, and now Pakistan has caught up with the trend.
A decade ago, no one would have believed or imagined, that anyone would order a medicine from an internet site in future. But despite the strong presence of traditional pharmacies, people started preferring e pharmacies for ordering medicines. As a result, the number of e- pharmacy began to dominate the internet space. With a change in consumer's attitude, the growth of e-pharmacies (online pharmacies) has changed the face of the pharmaceutical and medical sector.
Why are online pharmacies so popular?
A few odd years ago, nobody would have thought that anyone would order a medicine online in the future. But in spite of the strong presence of conventional pharmacies, people in Pakistan have begun preferring e-pharmacies for ordering medicines. Therefore, the number of e- pharmacy have started dominating the internet space. With a change in consumers' attitude, the growth of online pharmacies has changed the dimension of the pharmaceutical sector.
Competitive pricing and discounts
The best advantage of online pharmacies is that they offer better prices than retail medical stores. They offer decent discounts and deliver medicines to your doorstep within the stipulated time. No wonder, quick delivery and economical pricing are the two key advantages of online pharmacy.
A broad range of medicines
Unlike conventional pharmacies that typically have a limited variety of medicines and medical equipment, online pharmacies stock a broad range of medicines due to the presence of warehouses. Also, brick-and-mortar pharmacies don't provide alternative drugs for a particular medicine, but online ones offer a variety of choices. With the availability of a number of different drugs, all made to treat one specific medical condition, online pharmacies enjoy an edge in offering varieties, since they allow the patients to choose the drugs that best suit them. The freedom to choose from a wide variety of medicines is the best way to win the hearts of the consumers.
Reach and accessibility
Accessibility is a crucial factor for online pharmacies, as they allow patients in the remote areas to access and get the medicines they want. For instance, if a patient runs out of their common medicine, instead of having to find an alternative which could be not as effective, they can simply search the internet to determine which nearby online pharmacy stocks the drug for fast delivery. Online pharmacies have enabled anyone to buy drugs they wish to consume regardless of their location.
Time saver
Ordering a rare medicine from a pharmacy that's located in a remote location is a challenging task. With the advent of online pharmacies, even a single medicine is delivered with a span of two or three days. How? It is because online pharmacies source for their drugs from all over the country or throughout the world. Nearly all the online pharmacies are not limited by distance between their sites and their customers. This makes them possible for anyone to buy drugs from anywhere without any hiccups. Another reason why online pharmacies are affordable is because of their low operational cost. Conventional pharmacies generally lease space, with which comes the monthly or annual rent to the property owner plus other utilities.
Do online pharmacies pose a threat to traditional ones?
The straight answer is no. Although online pharmacies have managed to create a strong footprint in Pakistan, they cannot pose any immediate threat to the conventional ones. The sheer physical presence adds value to the brick-and-mortar pharmacies. The human element when a pharmacist may help through advising or offer prior warning to the consumer, also clearly goes in favor of traditional pharmacies.
Conclusion
Online pharmacies could be a godsend for consumers, but lack of government supervision, fake and, in some cases, expired medicines could pose a real existential risk to them. Since most of the online pharmacies are not regulated or monitored, it could encourage deceitful practices such as sending wrong dosages or generic variants. If all these factors have been contained, then online pharmacies have a very bright and promising future in Pakistan.