MBA Report on Industrial Environment: BOC Gases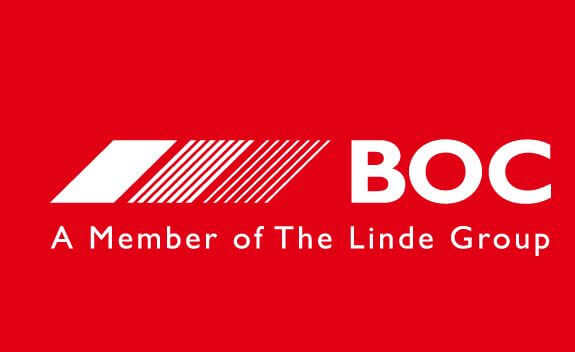 The Industrial Gases sector is oligopolistic in nature, dominated by only three players namely BOCP and Bawany Air Products.  Both operate in eight market sectors: Manufacturing, fabrication, construction, metals processing, chemicals, petrochemicals, oil and gas and glass. The Health Care sector is characterized by the same two giants, with no place for dwarfs. In Welding, on the other hand, the scene is set for cut throat rivalry between BOCP, Pak Welding Electrodes, Raziq Engineering and Shanghai Industries, to name a few. The market is divided into those players that cater to those customers who are willing to pay a premium price for such product offerings. At the lower end of the market there exist numerous customers who are price sensitive and are willing to bear the trade-off between higher quality and lower price. It is these customers that are constantly switching; they are difficult to please yet desirable to retain.
The dilemma that appears to faze most outsiders is the presence of only three major players in the gases industry who cast a dominating shadow over the entire market. This unparalleled grip on the market has deterred many new entrants. But the reasons for lack of new entrants does not end here-a formidable obstacle lies in the exorbitant capital cost of setting up an industrial gases facility. The approximate costs of setting up such a facility is still considered an exorbitant sum by industry outsiders.     On the other hand the welding and healthcare industries are characterized by numerous arrivals and departures- a temporary transit area for those who cannot survive the ravages of competition.
Competition from substitutes for gases is a distant possibility-one, which has never given BOCP, Bawany Air and Fine Gases sleepless nights. They proudly proclaim that no substitute has been developed to match or excel their products. A similar situation exists in Welding and Healthcare.
External environment
Local investors lost confidence in the country. This negative sentiment was translated into a slow down of the economy and a slackening of demand for companies depending on industrial projects for demand for their products.
The government has been very anti-import in the recent years.  It has levied import duties on vessels imported for scrap purposes and machinery for welding, although in general the level of tariffs has been reduced.
45% of the economy of Pakistan is undocumented.  Industries like small Engineering products are especially characterized by illegal entrants who spring up anywhere because of low level of investment involved and totally price-based competition.  However, the new Musharraf government is making efforts to document the economy through a comprehensive tax assessment programme, which will bring most of the illegal economy under the tax net.
Financial Analysis
Total sales of BOCP have moved in tandem with the economy's growth rate as shown in Exhibit 1. This trend can be attributed to the fact that most of its customers are big industrial projects, which in turn depend on the economy.
Marketing and Sales
The Marketing function is decentralized in BOC, with every product division having its own marketing and sales. Products are sold through a distribution network, some retail outlets and the company's own sales force.  The market share of the Gases division is 65%, with 80% being contributed from the South, Health Care division is 60% and Welding division is 35%. The marketing effort relies heavily on personal selling and the use of the sales force for each division. It is the responsibility of the sales staff to locate projects and institutional customers, collect market information and then hand this over to the Regional Sales Managers or General Managers to make selling presentations to the targeted customers. However, the Health Care division does participate in various seminars and exhibitions held around the country and advertise its medical equipment and gas delivery systems in specialized medical journals.  Dealers also play a major role in distributing BOC's products. The Welding division has four major dealers who are responsible for 65% of sales for that division. Two of the dealers, M. Sharif & Co. and M. Zahoor & Co also stock imported goods. The Health Care division also has four major dealers who have their own network of sub-dealers. Unlike BOC, these dealers provide credit facilities and ease of purchase for those customers who buy in smaller quantities. BOC provides distributors with incentives such as volume discounts, but it is against company policy to reduce prices and all three divisions adhere strictly to this. Prices are set using the cost-plus method, particularly with a view to end up with a 22% GPAD (Gross Profit After Distribution to Stockholders) on every transaction.
Management
Mr Jawaid Anwar aged 60 years is both the Chairman and Managing Director at BOC Pakistan. He joined BOC Pakistan in 1985 only to become CEO in 1989. He is due to retire in another two years and there are 5 General Managers who stand an equal chance of succeeding him. The current breed of general managers has been with the company for 20 years. They come from diverse business backgrounds and joined the company as senior level managers. Although management has inculcated a performance driven culture at BOC Pakistan it is interpreted quite differently by different divisions. The Gases division interprets it as aggressive growth whereas Welding equates it to survival of the fittest in a scenario of excessive pressure from the Group to divest this particular division. Management has kept a low profile as far as media exposure on the company is concerned and has not been very active in lobbying for government support to the industry.
Aamir Niazi, General Manager Corporate Planning describes strategic management at BOC Pakistan in the following words, "Corporate strategy flows from critical success factors and these are decided by consensus between the general managers of the various divisions and the Managing Director. The success or failure of strategy is evaluated on key performance indicators and if performance does not match expectations then goals and strategies need to be revised." Corporate strategy for BOC Pakistan is determined within the broad parameters laid down by the BOC Group at a yearly conference attended by the Managing Directors and Corporate Planning Heads of all subsidiaries. Senior management feels that the process of strategy implementation has improved considerably due to increased middle management involvement in strategy implementation. The mission is consciously reviewed once a year and since 1989 BOC Pakistan has changed strategic direction thrice as reflected in the changed nature of investments in market sectors over the years. Management has not felt the need to change the mission drastically, making minor modifications only due to their view that the industry is stable with no possibility of a major paradigm shift or industry shakeout.
In line with a product offering that includes Gases, Welding and Healthcare the company has an elaborate organization structure. There is a general manager for each support function, accompanied by his staff. Products are organized on a geographic basis mainly southern and northwest region. Regional sales managers for the Southern and Northwest region report to their General Managers. Several Field sales assistants report to a market development officer who is responsible to a field officer. The field officer is accountable to the regional sales manager. In the future the industry will see a much flatter BOC Pakistan as the company moves towards a reorganization of the organization on a "lines of business" basis instead of a " product division" basis.[1] Such an organization structure will place more responsibility and accountability on the managers that remain with the company.
Commercial, Engineering & Safety and IT
There is a centralized Information technology Department, which has implemented three modules of SAP, namely, Finance and Control, Materials Management and Sales & Distribution.  SAP was introduced in BOC Pakistan in 1998 on the Group's advice.  It now helps all the various functions by providing timely information to very low levels of aggregation.  For example, the Field Sales Assistants have access to the quantity sold to a small customer in a remote area like Bannu Aqil which helps them compare actuals versus budgets on a month-by-month basis; and the Field Manager receives an Aging Accounts Receivable document at the end of every month which helps in proper credit/receivables management. Also, all sorts of information is available to manage inventory, answer customer queries, generate reports and find out how many complaints have been answered promptly. A very comprehensive system of archives is in place with historical information about the company well organized.
Commercial department and Engineering and Safety department both help operations in procurement of raw materials and other supplies. Once the operations department gives out figures for material requirement the Commercial department looks for the available source at the best price and acceptable quality and places the order.  The Engineering and Safety department scrutinizes all buying and selling of the commercial department for conformance with the BOC Group's specification, that is, for conformance with United States Pharmacopoeia in case of Health Care and with Lloyd's in case of Welding.
The Commercial department also serves as the industrial relations leg of the company.  It handles issues with government's Customs and Sales Tax department regarding BOC's imports for materials and machinery.  It is also concerned with making sure that all suppliers and customers of the company are legal so that all transactions are properly documented.  However, it does not play an active role in lobbying to the government.
HR
The role of Human Resources is to solicit candidates based on the requirements sent by the Divisions and then to finalize the procedures of hiring and fitting the new hire within the fixed salary structure. A three-month orientation program offered to every new employee inducted aims to provide a broader perspective of the organization. HR is also offering the Learning and Development program in coordination with the divisional heads.  This program is only three months old and aims at bringing top management closer to the workers.  The main function of HR is salary administration where besides the fixed salary there are also performance bonuses based on Key Performance Indicators[2].
Gases Division: The Gases division offers an impressive product offering encompassing industrial and specialty gases. Since the market for gases exists all over the country, the company has split the market into regions namely the southern and northwestern region for which they have even assigned a separate salesforce and regional managers.
Welding: Welding is the problem child of the company.  The Regional Sales Manager, Nadeem Nasir thinks that it is not lacking in any way on product quality  – in fact, it even possesses a long range of varieties, but it has not been helping the Division.  Thinking of the major issues, he remembered that he has still not received the wire rod supply from Hashu and Abbas because he paid them 6 days in advance rather than 7.  The top management had been putting extra pressure on him to perform because all over the world Welding divisions were being spun off.  Nadeem had been very proud of the international certifications for his product and process, however, he just did not understand the rising inventory levels and the falling capacity utilization.  He just hated the government.  Only yesterday, the Customs department had stopped a delivery for welding equipment and were not willing to let it go unless they were paid some money, which was of course, against the company's ethics.  He was wondering, when would another delegate come to visit their plant at West Wharf to find out problems with everything.
[1] Previously BOCP was organized on a product line basis with gases, healthcare and welding having separate divisions. From information gained through interviews conducted with senior management BOCP will be organized on two lines namely Gases and Process Solutions.