Runaway Roads – English poem by Huzaifa Awan
Runaway Roads – English poem by Huzaifa Awan [Intermediate Part II]
Runaway roads are long and old
We travel through them swiftly.

Round the cities and fields we go
Mountains ride past us,
Skies look upon us
As we escape the world.

We,
the passengers of grief and suffering
Find refuge in the runaway roads,
Fate's footsteps lead us
Through forgotten pastures
Where winds are cold
And souls are serenaded
With musical symphonies.


We Live freely, and relentlessly.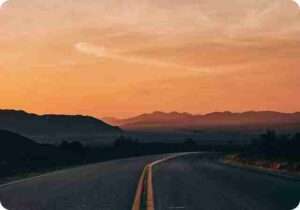 Photo by Nicolas Moscarda on Unsplash