Baal e Jibreel: The Greatest Book of Urdu Poetry Ever Written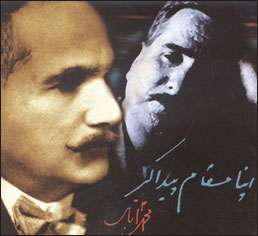 Khudi is a concept that Allama Dr. Muhammad Iqbal mainly unleashed in his book Baal e Jibreel and Zarb-e-Kaleem, which remains our favourite compilations of Urdu poetry ever. Bang e Dara seems like Allama Iqbal exploring several avenues of poetry, from his ghazals, Shikwa and Jawab e Shikwa and poems from Children.
But Allama Iqbal's verse raises to a new level with much deeper meaning in Baal e Jibreel, right from its preface below. He earlier though of his compilation Nishaan-e-Manzil, but chose Baal e Jibreel. This is better title as the book is not about destination, but a journey that needs Wings of Jibreel. According to Hadith Sahib, Hazrat Jibreel has 6000 wings, which manifest his immense ability to fly and elevate.
Following his shikwa and frustrations that became evident in Bang e Dara, Baal e Jibreel gives a different message, which is about glory, not weakness, about youth, not old age. It is about writing own destiny, rather than complaining and lamenting. According to Javed Iqbal, the most authentic of any writer on Iqbaliayat, Baal-e-Jibreel remains the most influential compilation of Urdu Poetry ever, and rightly so.