Jee Dhoonta Hai Phir Wahi Fursat Ke Raat Din: Urdu Ghazal by Mirza Ghalib
جی ڈھونڈتا ہے پھر وہی فرصت کے رات دن ,  بیٹھے رہیں تصورِ  جاناں کیے ہوئے
مرزا اسد اللہ خان غالب
'Jee Dhoonta Hai Phir Wahi Fursat Ke Raat' is a ghazal of Mirza Ghalib but perhaps made more famous among masses due to Gulzar's beautifully penned song song 'Dil Dhoondta Hai Phir Wohi Fursat Ke Raat Din'.
Read the actual poem by the great Urdu classical poet.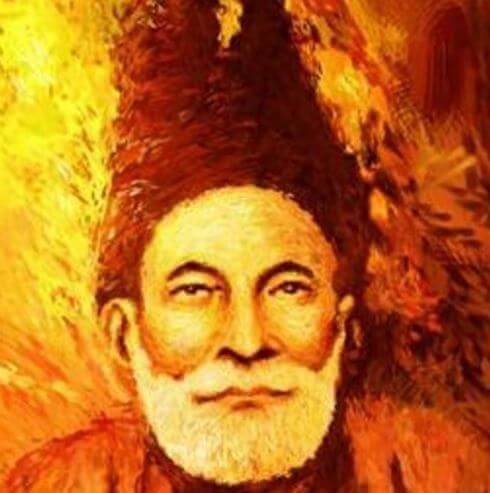 جی ڈھونڈتا ہے پھر وہی فرصت ، کہ رات دن
, بیٹھے رہیں تصورِ  جاناں کیے ہوئے​
مدت ہوئی ہے یار کو مہماں کیے ہوئے
جوشِ قدح سے بزم چراغاں کیے ہوئے
کرتا ہوں جمع پھر جگرِ لخت لخت کو
عرصہ ہوا ہے دعوتِ مژگاں کیے ہوئے
پھر وضعِ احتیاط سے رکنے لگا ہے دم
برسوں ہوئے ہیں چاک گریباں کیے ہوئے
پھر گرمِ نالہ ہائے شرر بار ہے نفس
مدت ہوئی ہے سیرِ چراغاں کیے ہوئے
پھر پرسشِ جراحتِ دل کو چلا ہے عشق
سامانِ صد ہزار نمک داں کیے ہوئے
پھر بھر رہا ہوں خامۂ مژگاں بہ خونِ دل
سازِ چمن طرازیِ داماں کیے ہوئے
باہم دگر ہوئے ہیں دل و دیدہ پھر رقیب
نظارہ و خیال کا ساماں کیے ہوئے
دل پھر طوافِ کوئے ملامت کو جائے ہے
پندار کا صنم کدہ ویراں کیے ہوئے
پھر شوق کر رہا ہے خریدار کی طلب
عرضِ متاعِ عقل و دل و جاں کیے ہوئے
دوڑے ہے پھر ہر ایک گل و لالہ پر خیال
صد گلستاں نگاہ کا ساماں کیے ہوئے
پھر چاہتا ہوں نامۂ دل دار کھولنا
جاں نذرِ دل فریبیِ عنواں کیے ہوئے
مانگے ہے پھر کسی کو لبِ بام پر ہوس
زلفِ سیاہ رخ پہ پریشاں کیے ہوئے
چاہے ہے پھر کسی کو مقابل میں آرزو
سرمے سے تیز دشنۂ مژگاں کیے ہوئے
اک نو بہارِ ناز کو تاکے ہے پھر نگاہ
چہرہ فروغ مے سے گلستاں کیے ہوئے
پھر جی میں ہے کہ در پہ کسی کے پڑے رہیں
سر زیر بارِ منتِ درباں کیے ہوئے
جی ڈھونڈتا ہے پھر وہی فرصت، کہ رات دن
بیٹھے رہیں تصورِ جاناں کیے ہوئے
غالبؔ ہمیں نہ چھیڑ، کہ پھر جوشِ اشک سے
بیٹھے ہیں ہم تہیۂ طوفاں کیے ہوئے
Also download greatest Diwan of Urdu Poets, including Mirza Ghalib, Mir Taqi Mir and more.