Introducing Razia, 2nd novel by award-nominated author Abda Khan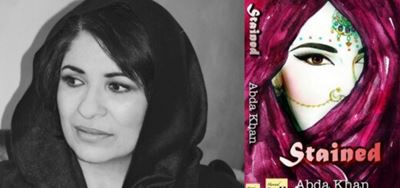 Ravi Magazine is delighted to introduce Razia, the second novel by award-nominated author Abda Khan. Below is her letter explaining the plot and how you can support its success.
Dear Editor
I'm writing to tell you about my new novel, entitled

Razia

. This is the story of a British Asian lawyer, who becomes embroiled in the life of a domestic slave in London, the plight of whom leads her all the way to Pakistan, and the into the shady world of bonded slavery and corruption.  It also examines honour based and domestic violence, gender inequality, cultural pressures and identity, all told through a gripping and inspirational tale. At its heart, it is also an endearing love story.
As you may already know, my previous novel, Stained, was declined for publication in the UK, as although literary agents told me they liked the writing, they did not think they would be able to "place it". In other words, it was not "mainstream" enough. However, it was published in the USA, and went on to be dubbed the "contemporary Tess of the d'Urbervilles" by Booklist, and has received great critical acclaim. Also, as a direct result of the novel and the issues it delves into, I am a finalist in the Nat West Asian Women of Achievement Awards 2017 in the Arts & Culture category.
With my new novel, I have decided to crowdfund the book with the award-winning publisher, Unbound. It's all about putting power back into the hands of readers; it's up to you to decide if Razia deserves to be published. By pledging, you can pre-order an online copy, or a beautiful printed book (much nicer than the version that will be available in the shops), which you'll receive a lot sooner than it hits the high street, too. There are a number of other unique rewards you can also pledge for.
Here are the two things you can do to be par

t of

making Razia a reality:
1. Visit the book's page

Unbound

Check out the short video and please do make a pledge if you can. It doesn't take long to do. Your name will be published in the back of the book (and that includes in the trade version of the book that will be sold in the shops).
2. Share the book link on Facebook, Twitter, Instagram, LinkedIn, your own personal networks, and with anyone who you think might be interested in reading such a book – this really helps to spread the word.
I want to thank you for all the support you have given me already and I would be really grateful for any help you can give again. 
Warm wishes
Thank you for taking the time to read this.