Internship at Coca Cola Pakistan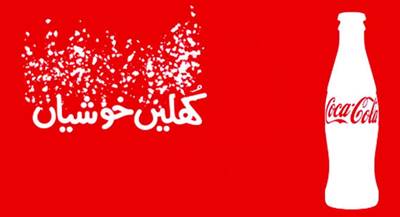 Acknowledgement:
I am  grateful to every person in Coca Cola Beverages Pakistan Ltd. It has been a rewarding stay at CCBPL wherein I learned from each person I came across to and find without an exception each eager to help.
I am specially thankful to Mr Afzal Shahab-ud-din Key Accounts  Manager at  Coca Cola Beverages Pakistan Ltd who was a source of guidance and inspiration for me during the whole of the ten weeks period of my internship at Coca Cola Beverages Pakistan Ltd.
Though I can not possibly name all those people with whom I worked I do thank them all.
Ahmed Ali Waraich
Institute Of Business Administration
Karachi
Introduction
Coca Cola Beverages Pakistan Ltd
Though Coca Cola is not a new name for the local market Coca Cola Beverages Pakistan Ltd is a newly founded establishment which on May 26-1997 celebrated its first year of operations in Pakistan. Since F&NCC, a Singapore based bottler of Coke, has bought off local bottlers in Karachi in May 1996 Coke has made an impressive impact on the local market increasing its availability along with volume share. Coca-Cola Beverages Pakistan Ltd is planning to expand it's operations in Pakistan . Before May 1996 Coke was operating in Pakistan through its local botllers But because of the vast opportunities Pakistani market offers Coke has decided to operate in Pakistan through it's Singapore based bottler i.e F&NCC . So far CCBPL has only bought bottling plants in Karachi and Hyderabad, but it has plans to expand and buy off  the rest of the plants in near future
Internship At Coca-Cola Beverages Pakistan Ltd:
The duration of my internship with CCBPL was ten weeks starting from May 16, 1997. It had been a rewarding stay where every day I learned something new. My internship was with the Marketing Operation Department where I worked with the Fountain section which in itself is a whole separate Small Business unit of the organisation along with its own sales force and separate marketing strategy. At the same time I was also involved with marketing equipment placement and tracking. Moreover I also worked with Manager key Accounts and special events.
Visiting Fountain Market:
The first phase of the internship involved a hands on experience of the fountain market. I was given an assignment of visiting each and every fountain  customer and making a study about:
Difficulties that sales force of the department experience
Analysis of customer service
Suggest ways to improve our sales and service
That was an interesting phase of the internship wherein I learned a lot about what actually is happening in the market. I used to discuss daily findings of the study with Fountain Business manager, my immediate boss, who would then explain to me the behaviour of the market in detail. During this initial period I also learned mechanics of the fountain business like what actually is a fountain and what does it take to install a new machine.
Sales Route Plan:
Since the total number of fountain installations customers is not very large, 24 to be precise, there is no route plan in action for the sales, By analysing the past five months of sales figures of these outlets there average sales and the average number of supplies needed each week I worked out a weekly sales rout plan. However this plan is hard to implement before other things are regularized.
BASIS:
CCBPL has recently installed a Data base system at all it's locations in Pakistan . This network is called BASIS and through it all the locations not only in Pakistan but also in other countries are interconnected. The system provides an instantaneous access to the sales and other data that management requires for the decision making.
On various occasions I obtained data from the BASIS and after analysing it gave the findings.
Working With Sales Force
My next assignment was of monitoring the daily activities of the sales force which included ensuring a smooth delivery to the customers, increasing the time available for the market by getting the sales vehicle leave the premises earlier. It also included  following up on
cups' availability to the market. Since cups are not only a mean of delivering beverage in fountain business but also a vital promotion instrument, ensuring there unhindered supply first to the sales force from manufacturers and then to the customers is important.
Special Events
Since I was also working with Key Accounts and Special events' manager I also had an opportunity to get experience in this field as well.
Jazz Concert At Sheraton
Though Coke is offering more or less a standard product to all of it's customers and there are three generic names Route 66 an American Jazz group had a live performance concert at Darbar hall of Sheraton Karachi Form May 28-30. Coca-Cola was one of the main sponsors of the event. I was assigned with the responsibility of organising for the guests invited by the Coca-Cola at the concert.
Bottled Water Market Analysis
The next assignment I worked on was  regarding a  research on the market of bottled water in Karachi. The basic aim of this project was to provide an idea of the available brands in the market along with their respective pricing structure and to give an approximate idea of the potential market of the mineral water in Karachi.
It was a joint assignment given to me and the other marketing internee Mr Imran Jaka by the Regional Manager Mr Assad Ullah Sherazee  We were required to conduct a market survey and using the results of this survey give a detailed analysis of the bottled water industry to the regional manager. Almost 100 outlets of all kinds ranging from small retail outlets to super markets and bakeries to medical stores were surveyed in 8 different areas of Karachi. Main findings of the survey consisted of
Available brands of mineral water and availability % age of each brand
Pricing structure of main brands i.e. retail price of various packages, retail margins and discounts
Average daily sale of outlets and brands
The distribution structure, i.e. distributor margin, as well a rough estimate of the distribution cost.
Approximate market size
The home delivery market segment was also surveyed to explore the market potential of this part of the industry. Current market leader in this segment Ava's office was also visited  to gather data.
From these surveys  we were able to ascertain an approximate industry size, the average profit margins, the brand availability and preference, the average costs and margins in the industry, as well the approximate market share of most of the leading brands.
Fountain Business Observations And Recommendations:
The findings along with some suggestions for the fountain business development are given in the following pages
The Objective
The very first thing we have to define in order to run the fountain Business successfully is to define why are we in this business. There seems to be three primary reasons underlying the fountain business at Coca Cola Beverages Pakistan Ltd, That are
For increasing availability or securing exclusivity
For visibility
For sales gains
Though all these factors are interlinked the problem is to arrange them in the order of preference. As for as the first reason is concerned the kind of stage Coca Cola Beverages Pakistan Ltd is in Pakistan and keeping in view the compositions of the local market  the option of fountain in this regard doesn't seem very viable. And in my opinion should be left alone for  the packaged products. As for as the visibility at prestigious accounts is concerned this is a very expensive option to go for.
Since Fountain is still at a very early stage of its life cycle inspite of being present in the market for quite a long while, the first priority should be to go for the volume. This can be done through two ways
To inject at outlets with substantial Volume
To increase sales at current medium sized outlets
With not more than a hundred fountain machines installed in the market combined both by Coke and Pepsi, there infect is a big number of volume outlets that still remain to be tapped. The problems CCBPL is facing in reaching for these outlets are: First there is no well defined procedure for identifying the potential outlets and second there are some problems with support infrastructure like shortage of syrup tanks, regular breakdown of delivery van and wastage of precious time in getting the sales van cleared by the excise officer. In the short run the need therefore is to use the present resources optimally e.g. with on time filling by the production department the problem of shortage of beverage tanks can be minimised
Working At Current Outlets:
Fountain business is lot more than  just installing a unit at a volume outlet and than catering to its regular demand. This business implies  building of a profitable partnership with ones' customer wherein you constantly look  for ways to increase your customers' sales because they eventually translate into our sales gains. This ask for a push strategy which can take all or any of the following shapes
Recommendations:
For increasing the sales of fountain beverages it is necessary that an arrangement is made with our customers to ensure that the drink is available to consumers at a price at least equal to the same volume in packaged product if not lesser.
Though it is not an easy task to make the retailers  to sell at an agreed price, they can be tactfully  convinced by arguing that lowering the price will result in many  more servings of the drink, more than compensating for the decrease in price rather resulting in increased revenues. As the consumer in the local market has become more value conscious lowering the gap between fountain beverage and its packaged counterpart is bound to substantially increase the sales of the product.
Cashing on the same trend of value consciousness an other avenue that can be explored is introducing at least three different cup sizes to the market. At present CCBPL is selling only through  250ml standard cups. By introducing bigger sizes in steps it will not only provide the consumer with a wider variety of choice it'll also be ensuring an increase in volume. Again  at the introductory stage consumers will have to be lured in with value pricing. To illustrate this point let's say CCBPL introduces a 350ml cup at a suggested retail price of Rs 12 and a  500ml cup for Rs 13 where a 250ml cup is selling for Rs 10: every single serving other than 250ml will result in increased volume and that from same outlet.
Arranging promotions with  medium sized outlets can also result in increased  consumer base. These promotions can take various forms like reduced prices on weekends, reduced prices with a special food deal or quantity  deals etc.
Though the above mentioned measures will prove helpful in increasing the sales this is not the whole of the story. There is a need of educating consumers about the fountain and it indeed is surprising to find out that despite being present in the market for a very long period of time the business cannot produce the kind of awareness that it has the potential of. Therefore in the long run it is necessary to educate consumers. Moreover as traditionally or by policy there is no advertising for the fountain drink the need is to look for the other means to do the job. This can be done effectively through point of purchase promotion material, that doesn't need to be expensive but just should highlight the presence of the fountain in the outlet. Cups can be used as an affective mean of POP material.