The Silver Lining: Award Winning story by Abdur Rehman 
The Silver Lining: Award Winning story by Abdur Rehman
Chapter One
Today marked another sunrise amidst this pandemic wherein I had to cut my stomach and feed my little family. Retrospectively, it wasn't unusual at all to be sleeping empty, I had gotten used to it since before time could now tale. My analogies may sound me older than I seem, and my adolescent age becomes a falsifier in what weight my words carry. I'm just a boy, belonging to a now below-the-line family in the slums of Rome. Our condition had never been as bad as it now was; and both the aforesaid were owing to my Father. He was a well-established businessman, once he was alive and breathing, and we were wealthy. As my Father's casket went down and the prayers rang up, we lived in swanky, if you will, Rome. I can't say his final sendoff was simple or normal, even, because we were not allowed to carry his casket, say goodbye to him holding his hand and descend him into his final resting place. We humans are bizarre creatures. Neither do most of us feel the pain of others; caring not of loss till we have experienced it, just as only a prisoner can describe the worth of freedom. Father died and was buried in silence, despite his social circle consisting highly-placed individuals around Italy. I was in the hospital visiting him; they only let us watch from outside a small, circular window through a sealed door. I waved at him, to which he responded with his lips although only a fraction. I would spend my whole day looking at him through this window, not knowing that life had plans to make this barrier between us permanent with the distance increased tenfold. Coming back after my long days of waiting, I looked at the cars streaming by, people walking unaffectedly around, hawkers shouting their wares and the birds flying without a care. It was so unreal that less than five-hundred meters away, the life was draining out of a man who had traversed these very streets for these people his whole life. This was a truth I had to learn the hard way: Life and this world are intrinsically cruel.
I was now an only-child of an old-age mother hitherto paralyzed from the waist-down. Our relatives, casting shadows on our situation, preferred taking over our business rather than helping us. They were kind enough to have us move out of our home and into a small, one-room apartment. Every day would be existential torture for me, as I had never worked for money and was never told I would have this sunset dawn on my seemingly unending sunshine. There was no water and we had to satiate from a nearby stream. My mother always told me that each storm runs out of rain. We would meet our sunny dawn, again. We would wake up with a smile, one day. The responsibility of a teetering mother on such weak shoulders of mine was harder to bear than my athirst, and I had to put Mother before me. I would sit in the corner of the washroom, late at night, and cry out to God. I would lament and I would blame him for all that's happening, I would tell him to fix it; I would pray regardless of my surroundings, not fearing blasphemy. I would pray laments coming from the bottom of my heart, and sleep in a puddle of tears till the morning call for prayer woke me up. We would get up and pray Fajr and pray for betterment in our lives. I would apologize for my behavior, my laments, blames and tell him in a shaky voice and teary eyes that I'd left him to decide our fate.
Going to work wasn't fun, as I might have made it sound, but I was at a stalemate with circumstance. I would be given rubber gloves, which I obviously couldn't carry back home, to wash dishes and a squirt of sanitizer on my hands once I entered the premises. The chef would scream and yell at everyone because our work had plummeted due to COVID, and I was not used to be talked to in a loud voice. Nobody had ever yelled at me before; parents, teachers, students, friends, strangers alike. It was distorting. My blood would curdle and fear would rise through my stomach and tear me up, but I wiped them off and kept working, in name of my mother. I would drop silent tears in the dishes I washed, which caused immense problems for me when once the food on them went out to the customers and they complained it was salty. Life was, as aforementioned, differential. The incidence of Father losing his life while everyone, even in the next room, celebrated their livelihood came to mind. Just outside these doors was a hotel dining marvelously, while I was in here, not more than twenty meters away, starving on a two-day empty stomach. But, once again, I had gotten used to it.
Chapter Two
I woke up in the morning with a searing pain in my eyes. I writhed on the cold floor and woke up to my clothes damp from tears. After washing my face, I came out of the washroom and put my hand on mother's forehead to wake her up.
– "Mama"
I called out smiling, in a low, whispering voice that swept through her soul like sweet nectar, as she always described. She opened her eyes and smiled seeing me, took a deep breath and said "Good morning" She had always been so patient, so persevering. She had always told me to be strong, just as she was. I took her and washed her feet for her after she had performed her ablution, then sat her on her wheelchair. I sat in her feet after our prayer, she kissed my head and asked me the same question she always did, shaking me to my core; if I were fed up of all this. I would reach a mental impasse with myself once these words had left her lips, whether to cave and cry in her lap, surrendering to my innocence, and in extension, the world; or to get up and tell myself to man up. The choice was clear to me.
– "No, of course not, it's actually fun. Chef said I'd come earlier to work, so I've gotta go. Stay safe, please."
I touched her feet and got up, minimizing conversation on this topic in a faint attempt to avoid it. I had come out earlier than usual in my haste and there was nobody out on the streets except the bustling wind and chirping birds. It was Five A.M and because of the pandemic, streets lay bare of humans even in normal conditions. I took the less-than-usual route, in between the roads where the source of our water ran. I started walking on its banks, under a bridge. My thoughts revolved only around the one person I had left in my life and my whole day was filled with either the terror of losing her or the blessing she was in my life. I lifted my head up, veering myself from the intrusive thoughts and saw a person much less fortunate than myself, restlessly asleep, balled up and covered by a thin veil he was using as a makeshift blanket. Even in my condition, the situation I found this man to be in forced a praise out of my heart. As I walked by the person, he let out a lowly grunt.
– "Hmmph"
Trying to ignore him, I attempted to walk by. He repeated his expression in a louder tone causing me to stop out of fear. I was reminded of my fear, again. There was nobody to protect me neither did I have somebody to save me. He could kill me and throw me in the stream, nobody would ever come after me, except my mother, who had no approach and couldn't even wheel herself properly. What would be left of her, if I were there no more? Thinking this thought gave me the courage I needed, and I stopped in my tracks.
– "Yeah?" I tried to sound tough. Maybe the person would spare my life if he thought I'm dangerous.
– "You're the Balshaw's onlyborn"
This man's words sent a shiver down my spine. The first thought that ran through my mind was that my relatives had sent for someone to kill me and my mother and I thought to run away. I had a million thoughts running through my mind and, still, he went on before I could muster the courage to answer.
– "Your clothes. You're a victim of your uncle, too, I gather. Your Father took me in when I had nothing, boy. My family has served the Balshaws for two generations, boy. Now, my loyalty shall die with me."
This person knew my uncle, the snake who had taken everything from us turned out the workers we had in our business and our house and, presumably, this person was a victim of my uncle's coup. I no longer felt the circular fear in my heart and eased up to the man.
– "What's your name?" I inquired, finding a rope to pull on.
– "Move along, boy. If you'd cared, you would have asked me long ago. If you can, leave me some money. I haven't eaten in days." He said, staring me in the eyes as he said the last words.
His response falsified his loyalty to my family, he refused to even let me know his name. Not enjoying any inquiry and feeling disgraced, I reached into my pocket and left him a quarter of the money I had. God had a way of awarding us with more than what we gave out, and I wanted this to be true. I did it as a debt left to God, which I believed he would pay back twice in magnitude. As I started to walk, I heard his voice mumble as he changed sides, laying back down.
– "Doesn't even know my name. The apple has fallen quite far from the tree. Archibald Pit. Happy? It's Archibald Pit. What does he care." And with the same grunt he welcomed me with, he saw me off.
After roaming aimlessly for about three long hours near the restaurant, I was the first to get in once the doors were opened. I cleaned the dishes left from the day before and got to work.The hotel's manager, a short and fat man with a French mustache and unibrow, who always seemed to wear the same, uncleaned monocle, came in. He announced that as per the competent authority's directives, the staff was to be tested for the Coronavirus and would be quarantined in courtesy of the hotel, if positive. This made the floor beneath my feet slip out as if it were linen. I had too many responsibilities on my shoulders and being tested positive would wreak havoc on my entire world. I spent the rest of the three hours praying I hadn't contracted it and reassuring myself that I had no reason to be worried. When I thought of it, I was afraid not for me, but for Mama. She was already so weak, so fragile and breakable, what would she do if I weren't there to bring her her daily bread? Who'd help her get up into her wheelchair, who'd sit with her and listen to her, stopping her from going insane? There was nobody who could step in and take my role in her life. I realized that as much as I loved her, she loved me more. I had to be there for her, always.
Finally, the moment of truth came. I was tested through my nose, resulting in coughing and sneezing for the next five minutes. The owner, seeing my condition and also worried my test would come back positive, told me to take the rest of the day off. Half than more my usual wages were given to me. I smiled, widely, and ran off home. On my way out, I took a squirt of Hand sanitizer gel in my hand but didn't use it. I ran with a big smile on my face, straight to the two eyes and heartbeat I called home. I got home and rubbed my hands on hers and her eyes welled up.
– "I pray each day every mother has a Son as loving." Said she.
I wiped her face and told her I'm not special. Everyone does, they just need a bit of a push. I thought I'd go get us something to eat and went to the shop. Though whatever I got wasn't much, I ate after two days and was thankful to have something. I spent the day without touching Mama as I didn't want to risk her health. I prayed she doesn't develop any unspeakable illness and may God protect her from all plight. I prayed to God to protect me so that I wouldn't be the reason Mama contracted it. I had never been a religious person in my life and had only prayed Eid, but everyone turns to a power greater than themselves once they're put in a pit of darkness with no foreseeable escape. The next day, I prayed Fajr and talked to Mama. I went to work after a while, constantly saying prayers throughout the way to be negative. The results came in at eleven, and my heart was jumping out of my chest. They told us three are positive, and I had my fingers crossed, eyes shut tightly and prayers streaming out of my mouth till I didn't know what I was saying anymore.
The news was as worse as could be. They called out my name and I learnt a new lesson. I had always thought that when we're in distress, the only thing we can think about is our personal safety and everything else seems irrelevant. Once my name was called out, the first thing that came to my brain and out of my mouth was "Mama". How would she eat, now? Who would tend to her? Who would wake her up for her prayers? Who would call her "Mama" each day and make her feel special? What would happen? Who would get her to eat without me at the dinner table? Who would tell her everything would be alright? I knew that I would defeat this, I was young, but what about her? She couldn't work, and neither would anyone step ahead to help us. We weren't rich, anymore. We were poor and dirty. Nobody helped poor people. They wouldn't spit on us… My eyes welled up as the COVID team came and put me in the sealed ambulance. I was constantly trying to tell the manager I had a mother but he was running away from me even more. I cried until I knew not where the tears were streaming out of, constantly praying nothing further than, "Please, please" I had faith that he knew. He'd listen. He'd not let my tears go in vain. He would listen, I knew it. They took me to a closed room and shoved me in. I would receive healthcare and food on courtesy of the hotel, but I didn't need it. I had a Googolplex of thoughts running in my mind but all I was able to get out my mouth was "mama". Nobody heeded to my pleads, and just locked the door. I touched my back against the wall and slid down, crying. I prayed all day, in tears and in screams, for a voice to reassure me, for someone to listen. But there was nobody.
– "Please, please, listen. Just for once, I don't care if I die of this, I don't care if anyone else dies, I just know that I believe in you and the belief surely isn't false. I know you're listening and you love each and every person you created unconditionally. I know you love me and you love Mama… Please, help me. I'm desolate; I have nobody to go to. Nobody listens; nobody even looks at me… I'm sorry I wasn't a good son, but I need her. I always will need her. Just tell me how I should fix this, tell me what I can do, speak to me, I know I'm not worth it but, please, just show me a door I can enter to help Mama… I just need her to be safe, I don't care about myself. I need her safety. Tell me, whom should I go cry in front of? Who's there to listen except you? I'm in a padded cell and nobody can hear my screams, my pleads and my sorrows. Nobody was or is there… You took Father from me, you took him and I didn't even get the chance to say Goodbye, holding his hand. Please, don't do this to me. Please don't take Mama, please make a way, I'm asking you because I trust you. I'm really not in the stature to be begging anyone but I will beg you. I will beg you till my last breath because what I'm asking you for is important to me. I'm leaving all this on your shoulders and I trust that you will fix this …"
I lost myself and my conscience in my stream of tears and cries, constant pleases and sorries. I fell onto the ground in a heap and slept there and then, not knowing when I did. I woke up to a constant rap on the door, and ran to it. I opened it and a tray of food came in, which immediately made me cry and reminded me of Mama. She was in our one-room apartment on an empty stomach and hadn't eaten, probably hadn't even left the bed since I was here. I was so helpless and in contempt that I kicked the tray of food in the far corner of the room and touched my thighs to my chest, wrapped my arms around my knees and silently sobbed into an eerie delirium. This was constant mayhem, to me. She was there, crying, constantly struggling to get up and that, too, on an empty stomach. What kind of a son was I? I couldn't even protect myself for her. I wasn't fit to be called the son of such a strong, strong woman. I prayed, constantly, to God for each and every day till I ran out of words. Three days had passed and I had made up my mind. I would not cry to a deity who doesn't listen, who let my parents die in front of me without giving me the power to do anything to help the outcome. Now I was sure of the fact that my mother had died, as well. I swore an oath of silence 'til all this pestilence was purged from the lands.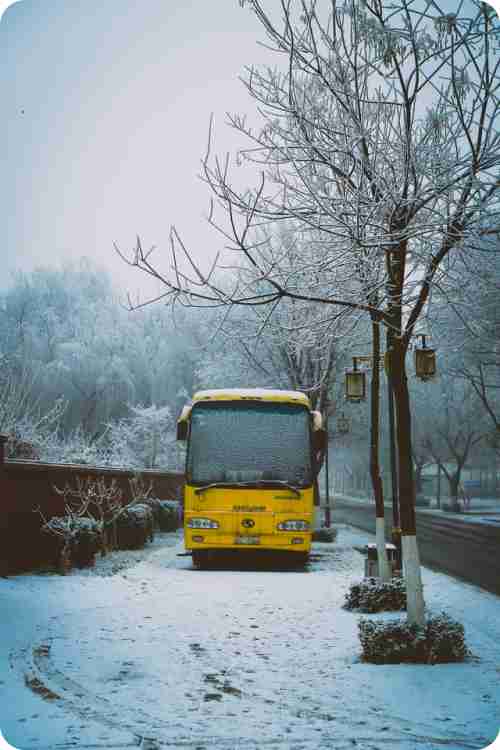 Chapter Three
The cell door opened, at last. I had forgotten the dates and never knew whether it was day or night. I lost time and track of the stars above me and the only thought that riveted the dark corners of my empty mind was "Mama". Mama. I was finally going out, now. I had been tested and it came back negative, resulting in an immediate emptying of my cell. Italy was now burning. People dying from COVID were being buried in the ground, in congregational graves. I was so let down by everything around me. I had prayed to a deity unendingly only to have received such desolation in the end. He had taken Father from me, in the start, and now he had taken Mama. There was nobody to care for her except me. Nobody would have even listened to her. She would have starved to death, or maybe in an attempt to reach her wheelchair. All this was so wrong… What kind of a son was I… What kind of a creator was he? I vowed, there and then, that I would never, ever pray to him again. There was nothing left to pray for. No friends, no family, no me. Nothing I wanted now, in this world.
If I prayed, I would just pray that I lose this life because I can't come about to handling it. But, then, again, he wouldn't listen to this either. I got to the place I would have called home if she were here, but now I would only call it a house. A confinement. I went through the already ajar door, finding her wheelchair empty and her not to be seen; I didn't cry. I had no tears left. All I had was emotionless anger that seethed through my teeth. I had tears in my heart, tears of blood that were palpitating instantaneously through this small body of mine. I slid against the wall and sat down, lamenting to myself and cursing profanities through my blasphemous tongue. I had nothing left in this world and I had only one resort left. I would take my own life as a punishment for failing the only person who had ever loved me since before I had developed a heartbeat.
I had this anger in me I knew not what to do with. I had only a person's name in my head and a word that I hated more than anything in the world. Relatives. I had been robbed of my parents. I had been robbed of my innocence and my dignity by these people. Money was something meagre compared to all I had lost. I had nobody to take care of and I had nothing to worry about, anymore. One who has nothing to lose becomes the most dangerous in the world, and I was that person. I got up from the ground with death gleaming in my red eyes and went to the washroom. I wet my head with the water and slicked back my hair. Seeing my face in the mirror, I punched the stained reflection, hating what I saw. Running to the place we kept our utensils; I picked up the biggest knife I could find. I left the house with the door open behind me. Knife in hand, I voyaged on the troublesome toil to the man who had ruined our lives. The small amount of people in the street stared at me in disbelief as I walked with stony conviction towards the house I had pledged never to turn to. Regardless of the starkness of this decision, I would kill him. Then I would end myself.
As I entered the street, I was met with a crowd of people gathered in front of a garage. I now started running so nobody could kill this bastard before I did. As I neared the gate, I saw not a house but a victim of arson, covered in soot and ash. I ran towards the door, forgetting the motive I came here with and pushing through the crowd of people, I opened the door. Everything had been set ablaze, including the inhabitants. I saw the chair my uncle used to sit at, smoking his cigar; next to the table he set the ash in, all incinerated. His children no longer fat and plump but now charred to the bone, being brought out by the firemen, veiled in thin cloth. The neighbors said they tried to put out the fire, but an explosion occurred and it took everyone with it. The firefighters didn't stand a chance at arriving. Once I entered the house, I inspected everything that was now left of it, from the gifts my father had given to him to the things once prized to my Father; now set alight and burnt to the spine. All was burnt in this victimized house, including its people, except a thin, worn-down veil on a swing in the backyard.
I tried talking to the firefighters but all they told me was six people had been found dead in the house, when my uncle's family was only of five. I held the sixth person to be a servant, which I found to be a plausible explanation. They wanted to hold me for record-claims but I denied, telling them I had places to be. I left the house as they looked at me in disgust over my sullen remarks concerning the departed. I slowly traced down the street with mixed feelings of faint satisfaction and higher remorse. He was, after all, my uncle. Death brings out the most empathetic nature in us and I had forgotten all the wrong this person had perpetrated. Tearing me out of my thoughts, a young boy, hardly seven years of age, ran up and stopped me. I looked at him and he handed me a parchment; burnt on the edges to a crisp, but still legible, which he explained to be found in the backyard. I was unknowing of how I had missed it. I thanked the boy and he went his way, after which I kept walking. I kept walking until I reached one of the less-frequented parks in the city, mainly due to the impoverished locality, on whose bench I sat and unwillingly opened the parchment. The script was beautiful and my mother was illiterate, so I had no ideas of her having written it.
– "I hope this letter finds you in the best of spirits. I received this service in practical heirship and I intended to keep it that way, if not to an unfortunate turn of events. My forefathers have served yours and I intended my best to do the same. Your mother is at the old house…"
I forgot that there was much more to the letter that I had to read, I knew not what to do other than fall right there and pray my heart out, again. I prayed till I forgot what I was praying for, and I thanked God. I ran out of the park and into the street and felt like hugging every stranger on my way, and constantly thanked God for every little thing. He taught me humility through pain. I finally found in my heart that all would now be okay. My mother was alive. She was alive. I knew it without having to read the rest of the letter. The faint perhaps of the everbe still burnt.
Final Chapter
I ran to the address, finding that the house my father had built had been remodeled completely. I ran into the gate, pushing aside the guards who refused to recognize me. I ran down the runway while the workers stared at me in disbelief, some considerably older than others. I ran into the doors, to see my mother with many people around her. I ran to her, ignoring everyone, and fell to her feet, crying inconsolably. She held my shoulders and pulled me up. I had thought I lost her. I thought everything had been taken away from me in a second and I now felt disgust at the thought of killing my uncle just because he had wronged me. I was not a bad person; circumstance had made me cruel. I knew that now my mother was in our house, our business partners in the room and the old workers back, everything would finally be okay. Chance brought me to regain my lost innocence. I lifted my head up,
– "Will everything be okay, now?" I just wanted to hear her say it even though it was a rhetorical question.
– "Yes. Everything will now be okay." She said, smiling feebly.
I saw that her hair was now greying out, her face now losing its composure and her voice with a certain sadness not found before. I remembered my father's words and, now, I understood them. "Time is contagious. A difficult adversary." She asked me how I had found her and saw the letter. I instantly held it up and read out the remainder, "… I have avenged the person who gave me and my family the best. My children are in an orphanage and my wife in a hostel, ready to serve you at your first command. Please, take care of what I have left. I lay my life to rest." – Archibald Pit.