Press Release: Zunaira Waheed's debut novel 'That Night' published now
Press Release: Zunaira Waheed's debut novel 'That Night' published now
Zunaira Waheed is a 14 year old high school student. She is a young author and motivational speaker. Many of her articles have been published in different magazines around the world. Her first published book is "That Night"
She has also written a plethora of articles and fictional stories which have been published on various platforms including magazines, blogs and social media channels.
She wrote an anthology with many talented writers titled "Blessings of life in 2020" that has recently been published. 108 writers dived deeper into what the year meant to them in hope of inspiring readers.
A number of her articles such as "Where Are You?" "Forgiveness and Freedom" "Count the Blessings" and many more have been published at Ravi magazine where she has been awarded with the writer's tag.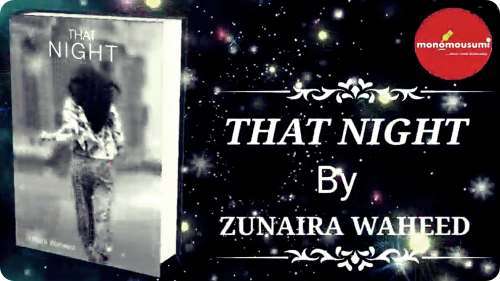 Her book "That Night" is a mystery book from the perspective of a teenage girl that runs away from home one night upon seeing things she hadn't seen even in her worst of nightmares. Far from hope, she gets a fake id and becomes a completely new person. She does all that she can to make sure she isn't found by the man that she had seen on that unfortunate night.
She doesn't know who is or what he wants, all she knows is that he's coming for her and she has to do anything she can to ensure she isn't found. However, life has a twisted sense of humour and everywhere she goes, she can feel him following her. How long before he catches her?