A Tribute to Parents by Hassan Bilal Ahmed
Accolades To The Wunderkind :A tribute to parents by Hassan Bilal Ahmed
Life on this planet is a nosegay for a very few whereas the majority of its aboriginals have to, willy-nilly, cut the mountain in this or that way to earn a respectful livelihood.
Like all other mammals we humans are also nourished by our guardians; mostly our parents. I would like to tell you a story of my parents who not only fought against privation, but also provided me and my siblings with quality education and almost all basic tangible facilities.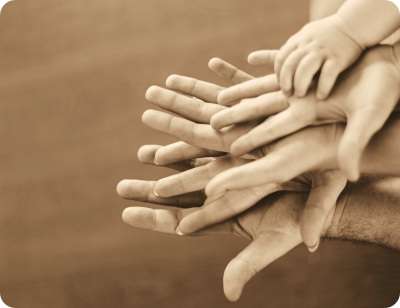 Although this story should be started from 1961 when my father was born, but for the sake of ease I am instigating from 1997; the year of my birth. I live in a small country in South-Asia, where poverty, starvation and the absence of basic amenities keep its more than 50% population in a perpetual bewilderment, where the blood of the poor is cheaper than a bottle of mineral water, and where corruption, sordidness and rapacious nature of the politician has made the country bankrupt.
Pa
My father and mother were school teachers for an amount of 100PKR (US$10), and 500PKR (US$5). They had to raise their four children; I & my three elder sisters. As I told earlier, I live in an Asian country where the extended family system is more prevalent than the nuclear family system, so my grandparents also used to live with us. Just imagine how difficult it would have been for a young couple to look-after a family of six precluding them with an amount of just US$15,but they did it infallibly with hammered hands.
Journey of my parents is full of the anguishes and ails. For instance bad financial condition caused their millionaire sisters and brothers sundered their relations with them. My father was accustomed to smoking, but for the sake of mustering money for their kids he gave-up. My mother did not get any new outfit to wear for ten years. They cut their desires just to raise the family. My father's workplace was 47km away from our residence,but he kept riding this long way daily just to earn insufficient money that hardly met our staple requirements.
The most biting event which my parents were subjected with was the night when they had just 50PKR (US 100 pennies) and their youngest daughter was critically a bit-under-the-weather. They were getting the poor soul to the hospital, but at once they hit by a perilous the road accident which gave dents to the cycle of my father, my sister fell down on road which caused her nasal septum to get rifted and my
mother got an albatross which still keeps her introvert.
Anyhow, days changed into nights, months replaced by years and half of the hair of my parents get their pigmentation lost. They both kept working restlessly day to night. My mother started giving coaching classes from 3pm to 8pm for students getting back to home after school. Cutting the long story short their continuous struggle of almost eighteen years of umpteen pains gave them irrefutable awards. In
2005 one of their kids got degree in political science followed by another degree of a PhD in molecular biology by their second daughter. Their third daughter is currently doing PhD in zoology, and I am doing an internship of my degree; DVM. This commute of my parents, especially of my father from cycle to motor-bike, from nothing to owning a home, made by their collaborative industrious, from no identity
to be a father of two-PhD-holders & a veterinarian matters a lot for me.
Only lesson  what he indoctrinated in me is never forswear not even when you have left with only US$1 in your pockets. Diligence never gets unpaid, but you need to travel for legitimate and righteous path to flourish on this reckless planet.