Top Skills You Need in 2020: By Asma Tariq
Top Skills You Need in 2020: By Asma Tariq
This is the age of data,where the strongest has the largest amount of data and knows how to use it. It's true in this era of machines, computers and reboots has taken the place of human but yet these machines are helpless before human decision and mind set. It's the human who is tackling them. There are some skills which are not only the need of 2020 but also beyond. According to the World Economic Forum there are 10 top skills which are the future of humans.
1- Complex Problem Solving
This is the skill which only humans acquire as the computers with their all advance form are unable to solve the upcoming problems because they don't have the access until human updates them .
According to the world economic forum this world is filled with "wicked problems "which look impossible to solve due to complex and evolving environment like the corona epidemic….machines can't cure it …needs human mind to stay positive and to cure it .
Complex Problems solvers are in high demand with ever developing era, they will analyse these problems and solve them. More than 30 % jobs in all industries are obtained by the Problem solvers.
Don't worry, it's not a skill which someone acquires by birth but learn with time . It is purely based on lateral and critical thinking. ..
You can read the books of Edward Debono, the King of lateral and critical thinking. Our Islamic history is also full of such examples with which correlation you can learn a lot.
2- Critical Thinking
It is the demand of this century, as critical thinkers are considered as the welcome addition in any company, they're going to be highly employable.
Critical thinking is based on logic and reasoning, encounter any issue and problem by consulting the pros and cons of it and consider many solutions to the problem or issue.
3- Creativity
According to the World Economic Forum, with the avalanche of new technology and new service, employers have to be more creative in their products to get more advantage from them.
Machines help us to get the results in much less time but they can't be creative.
4- People Management
People management is yet the top skill even in this machine era…One should learn for long-term success.
All we know human beings are more creative and better in many things but they get tired , devastated. So there is need to manage them and motivate them .
As a famous quote, every king needs a empire and every leader needs a team to achieve his respective goals which is only possible when the leader has the people management skills.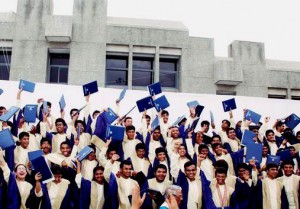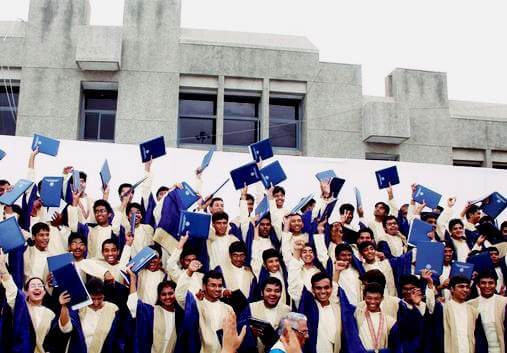 5- Coordinating with People
According to the economic analysis, all the business will move on collaborations.Give and take policy.
The success of the project depends upon the coordination of team which cannot get success by the efforts of single person.
According WEF reports, this non routine interaction is at the heart of human advantage over machines.
6- Emotional Intelligence
Social skills such as persuasion, emotional intelligence and training others would be in higher demand in future.
Mastering this skill is much important for your own personal growth and also others as success requires control, on one's own mind and others. It's the key skill in leadership.
7- Judgement And Decision Making
Machines are not capable of making decisions and judgement with the ever changing situation and environment. It yet needs the human to track it accordingly…It is the most important skill of corporate sector where every minute you have to judge and make decision. But for that you need strong mind set , critical thinking, emotional intelligence, good observation and most important courage to take decision.
8- Service Orientation
It is defined as the ability to effectively look for the ways to help people and provide them the service. Business are highly dependent upon, as to meet the upgraded demands it's important to know the values of the consumers, translate them in to the products. Before starting any business it's important to find the values and beliefs of the people where you're going to provide the services.
9- Negotiation
It is expected, even the purely technical people will adopt the interpersonal skills, being able to talk, negotiate with the customers and colleagues to get their desired products or byproducts. Without social skills it's impossible to sell the service no matter how much expert you're in it.
10- Cognitive Flexibility
Cognitive Flexibility is the adaptation in the different environment accordingly. In life you don't get people with same mindset as yours. You have to deal them accordingly as their mindset. You have to change your service, skill and mind set as the time and people demands. Cognitive flexibility is much important for progress in every area of life.
Reproduced with permission of author. Asma Tariq's contributions may also be published on other online papers.