Embracing the struggle and learning to be stronger: By Aysal Waheed
Embracing the struggle and learning to be stronger: By Aysal Waheed
On October 9, 2012, when a 15-year-old girl was riding a school bus home with her classmates, some shady people came and suddenly, they started shooting every woman they came across. There was blood everywhere. A city which used to be a tourist attraction, turned into nothing but madness and chaos, filled with dead bodies everywhere, the smell of blood, the aura of fear and destruction.
I'm sure you're all wondering. Why did this crime happen?
The answer to that question is, well simply because the attackers didn't think that women have the right to study.
Here's a question you might be thinking of; who was this 15-year-old girl?
In 1997, Malala was born in Mangora, northern part of Pakistan, to a father who was determined to give her every opportunity possible.
She grew up loving school and learning, but everything changed when the Taliban took control of her town. The extremists banned many things — like owning a television and playing music — and enforced harsh punishments for those who defied their orders. And they said girls could no longer go to school.
In January 2008 when she was just 11 years old, she said goodbye to her classmates, not knowing when — if ever — she would see them again.
At the early age of 11, Malala spoke out about the importance of education. She started receiving death threats. But despite all the death threats she was receiving, she went on and on.
She spoke out publicly on behalf of girls and our right to learn. And this made her a target. In October 2012, on her way home from school, a masked gunman boarded her school bus and asked, "Who is Malala?" He shot her on the left side of her head. Malala's parents immediately rushed her to a hospital. She woke up 10 days later in a hospital in England, after months of surgeries and rehabilitation. She joined her family in her new home in the U.K.
With her father, who has always been her ally and inspiration, she raised her voice for women empowerment and children education at all forums such as the UNO world conference where she spoke in front of world leaders. She travels to many countries to meet girls fighting poverty, wars, child marriage and gender discrimination to go to school.
She established Malala Fund, a charity dedicated to giving every girl an opportunity to achieve a future she chooses. Malala Fund is working so that their stories, like hers, can be heard around the world.
In recognition of her work, She received the Nobel Peace Prize in December 2014 and became the youngest-ever Nobel laureate
With more than 130 million girls out of school today, there is more work to be done. I hope we all will join her fight for education and gender equality. Together we can create a world where every girl has the freedom to learn and lead.
I believe in the golden words said by Malala in a speech, "one child, one teacher, one book, and one pen can change the world." This is a completely accurate statement.
In another speech, Malala said "When the world is silent, even one voice becomes powerful "
Taking the inspiration from these words, I believe, when no one speaks about an issue, one voice, a whisper even, can cause ripples through the pond. Imagine what all our voices together would sound like. Imagine how we could change the world if we all stood together and helped Malala in her goal to educate every child out there.
Malala is a big inspiration to me, a true example of "Embracing the struggle and learning to be stronger from it". She proved that Taliban were wrong for thinking that they could stop Malala, they thought they could silence her, but instead, they made her stronger, they thought they could make her feel scared, but instead, she became more courageous. They thought that her confidence would be destroyed, but instead, they made her even more confident.
Malala sets a great example of consistent struggle for us all, when tough times come, we shouldn't be scared, and we should be ready and confident.
I would like to conclude with a wish, for all the youngsters around the world to look around, and find opportunities to help the world under the United nation's Sustainable Developing Goals (SDGs) initiatives by putting efforts for children's education and women empowerment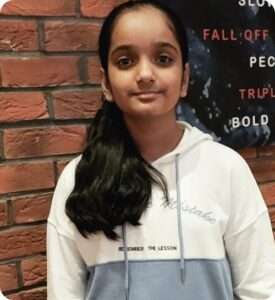 Aysal Waheed is 11 years old and studies in 6th grade. She love horse riding and basketball and also enjoys public speaking, acting and editing, and public speaking.