Children deserve Schools, not Tools: Article by Muhammad Arsalan
Depriving childhood from children is the painful and heart wrenching reality in global problems .This is a pity thing to watching children on work sites when they should be at school. This is global issue and ratio is different in societies on the basis of awareness . Even educated and advanced societies are facing these problems . In global issues of humanity , child labour is one of the common international problem .which is the root of many problems .
Tools in hands affects their physical and mental development and exploiting their potential to grow up with dignity.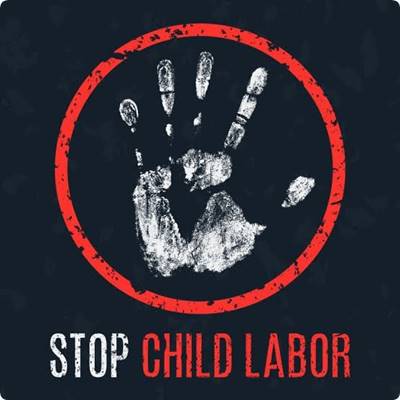 Child labour doesn't follow pattern and happens in all walks from within families to factories. Hence, the mindset of the society should be changed to emphasize that children must go to school and adults should be employed.In many child labour cases family force children to do more work for more income and in some societies elders not do work and depends on children income .Poverty is one of the big reason in global problems who promotes child labour ,
as Marcus Aurelius ,A Roman emperor and a Stoic philosopher said :
" Poverty is the mother of crime "
Many societies do not have good and affordable education system . In some cases parents wants their children to get education but educational expenses are not affordable according to their wages . Educational system is not in a proper form and it's also a big reason who need improvements and teaching method is also .
Overpopulation is the reason of poverty because sources are less than population , management of population Will be helpful .Orphans have big part in child labour ,This thing is a big question for Government organizations and NGO's and specially for us as a society member .Humans are interdependent and act of one person affect others .
Almost all countries have laws about child labour but instead of decreasing , child labours are increasing . On international level different organizations are working and trying to tackle this painful reality ,in these organizations UN CONVENTION ON THE RIGHTS OF THE CHILD (CRC) , ILO MINIMUM AGE CONVENTION (NO. 138 are one of the some visible organizations who are working internationally .
Education can remove root causes of child labour and Implementation on laws and awareness is the best solution to tackle this issue . Untill we will not develop a positive campaign and not teach societies about its effects , we will not get rid from this issue .