Youngest Female Self Help Published Book Author: Asma Tariq
Youngest Female Self Help Published Book Author – Nothing is Impossible: Asma Tariq
It was the time when I was in FSC, all packed up in the atmosphere of extreme pressure. The pressure of grades, because all I intended was to become a doctor. I did not know that there is something in life besides medical and engineering. I attempted medical college entrance test and failed
 This failure hit me hard. I thought there's nothing I can do in life. Utmost depression was my companion. Conflicts with everyone were now so normal. Parents seemed to be the enemies who caused all this happen as it was all their choice to make me a doctor. They even insisted on repeating the Fsc again which I never wanted to do. Then happened the most agonizing incident of life – Baba's death. It made me lose any remnants of hope. Now the circumstances had changed altogether.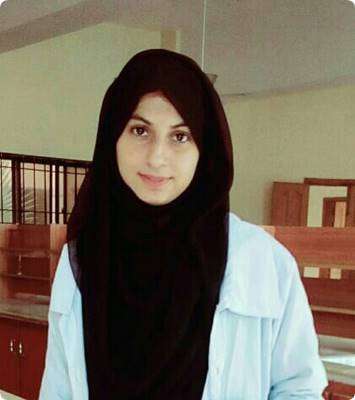 Pressure of being the eldest daughter, load of expectations, emotional breakdown, all of this was occurring simultaneously.
In this time of despair, there was a continuous sense of searching inside my mind that made me go on. Strayed wandering on books and sometimes on the internet, looking for the solutions to becoming independent accompanying a desire to earn . Over the time this desire became more and more disturbing and stimulating. A new world inside mobile phone was waiting for me. There was no internet at home so now my all the pocket money started being utilized in Internet bundles.
I stopped going to cafés with friends to save money. The thirst inside was more than outside.
 I listened to lots of lectures about financial independence and then the most important of them were highlighted in my notebook. I still have those notes. They really helped me change my thinking. Now instead of crying and locking myself in the room when I'm upset, I'm looking for a way to learn something new. I introduced myself to the new terms and terminology. During my graduation I have written some books together with others and earned money by hitting bumps and then wrote my personal book from it.
I also achieved some small accomplishments that were once a dream. I received an international award along with some national representations.
I entered the university with the intention to learn even more. I had to meet people, got to tell everyone about myself, which really benefited me. I started working, making money, and started teaching others. Last year, I trained more than 500 school and college children from all over Pakistan with the help of the International Platform with University Friends. Yes, the destination is far away, maybe the journey has not started yet. But it is understood that we just need to think from a different perspective and sometimes a single line and sometimes a few sentences prove to be a big deal. We also have to try to share these sentences and encourage others. Dropouts are often found, but we have to be among the pickers.
Excerpt from Aas [Hope]: As I sat with my book Aas in my hand, I was thinking that there was a time when I was so fond of reading, the reason was also that I could not speak; so start writing lines. Just then writing became my catharsis, I started writing diaries regularly. Now the diary was my companion of happiness and sorrow; I had accumulated many diaries.
I used to jokingly say that when I die, you will bury them with me. Sometimes I used to wish that someone would read me as I read and relate my work with their life. Maybe the one above has heard and the hope has been fulfilled; it was a moment's decision that I I want to publish my book with my first earnings.
 There were some flaws left because of this haste, but perhaps there was a fear that all these writings might really become part of the grave; well, let's talk about hope, if it is said that hope is not just a word or just a title. Rather, it is the search for a frightened man.