Shell Pakistan – An Strategic Analysis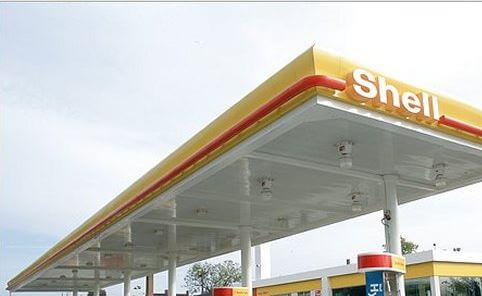 Shell has 101-years history in South Asia. The company began in 1899 by importing kerosene from Azerbaijan. With annual sales nearing US$ 1 billion, Shell Pakistan is one of the leading private sector companies in Pakistan. Shell has been active in both upstream (exploration) and downstream projects (refining, blending, distribution and marketing) in order to fulfill its energy commitment to Pakistan. The Royal Dutch Shell Group has interests in three companies in Pakistan;
30% stake in Pakistan Refinery Limited
67% stake in Burshane Pakistan Limited
100% stake in Shell Development and off-shore Pakistan B.V
Shell focuses on supplying value added services in long-term relationships to many businesses and providing everyday convenience across Pakistan. Shell Pakistan s responsible for the operations of 11 countries located in South Asia and Gulf region.
Shell Pakistan is listed on the KSE with current share price of 356 as of 27/4/200.
SHELL Oils Pakistan has a very large network for distributing refined petroleum products and lubricants to the needs of the Pakistani markets. Besides owning and having stakes in the above mentioned companies the Royal Dutch Shell Group also owns a lube Blending Plant located in Karachi from where it gets its refined products and lubricants manufactured. In the distribution system, it own 140 lube shops, 27 lube vans, more than 420 service stations and Commercial Lubricant Plant and for specialty products and it also provide marine fuels and aviation fuels.
MARKETING AUDIT
MARKETING ENVIRONMENT AUDIT (Macroenvironment)
DEMOGRAPHIC
Demographic environment is essential for company's point of view because it involves people who are the main determinant of different markets. Demographic studies comprises of human population according to size, density, location, age, sex, race, occupation etc. In general, the major demographic threat is of course the growing population. Due to this hazard, needs and wants of human beings are increasing which create a threat of not fulfilling these needs and wants due to insufficient amount of resources to meet the desired production level. The demand of petroleum products has been continuously increasing since the rapid development in industrialization especially in automobile industry. Applying these facts to Pakistani market where with the growing population, automobile usage rate has also been increased which mean growing market opportunities for petroleum product companies. Currently, there are only three major petroleum product companies working effectively here viz.
Shell Pakistan Limited
Pakistan State Oil (PSO)
Caltex Oils Pakistan Limited.
These companies are extensively fulfilling the current demand of petroleum products according to the demographic needs of the population.
Demographic trends posses an opportunity for Shell in a way that it is a multinational company and its strength lies in its ability to bring in changes and innovation from abroad into local environment according to the local trends in population, lifestyle of the people and their perception about its products. It poses threats in a sense that Pakistan is a developing country searching for new technologies for rapid development. The difference between the western technologies and ours is vast because of educational lag and ability to adapt changes. So, as technology, skills, and expertise are coming in from abroad, it is somehow difficult to absorb them in the local environment. Managers at Shell very well know about these facts and categorically working out different strategies to cope with this problem of under absorbing new technologies in local environment.
ECONOMIC
The economic environment is defined as factors that effect consumer buying power and spending patterns. In today's world, two types of economies in terms of level as well as distribution of incomes viz. subsistence economies in which countries consume mostly their own agricultural and industrial output, and industrial economies which stands at the other extreme. Countries having subsistence economies have little market opportunity for international marketers but they find it lucrative to invest in countries possessing industrial economies. Pakistan falls under subsistence economies but due to major industrialization it's heading towards industrial economies and that's why many multinational companies showing their keen interest in investing in Pakistan.

Changes in incomes
In Pakistan, there is a considerable variance in income level between upper and the lower class. The upper class has a lot to spend while lower class has been working hard to pull itself out of poverty circle.
As the population of Pakistan consists of mostly middle and lower class, Shell is following the strategy of value marketing because Shell's main objective is revolved around "Customers" as the company's motto is

"You can be sure of Shell"
This strategy implies to provide right combination of products and good services at a fair price.
There is a distorted impact of income on the company. In rural areas, the impact is less positive as company cannot possess more outlets there. In urban areas, it is definitely positive impact because of more outlets and distribution channels. Government's deregulation of prices of lubricants leads to different prices in the different cities.
This basically happens because of transportation cost that was initially borne by the government but now company is responsible for this. As such, there is no direct relationship between savings and company.
NATURAL RESOURCES
As far as the availability of the natural resources is concerned, company is basically engaged in both upstream (exploration) and the downstream  (refining, blending, distribution and marketing) of petroleum business. By downstream of petroleum business we mean that it couldn't drill the soil for getting crude oil from it first, and then further process and blend it into petroleum refines, lubricants, and specialty products so, it required no direct access to the natural resources. However, the main costs comprise getting crude oil and base oil from National Refinery and blend it to produce different products. The cost that company incurs is according to the oil prices prevailing in the international market. Cost depends upon the materials required and terms and conditions with the government.
International standards for health, the environment and safety are an integral part of Shell's business planning and operations. This carries through all levels, with a comprehensive system of management practices, training and auditing. Shell facilities are among the industry leaders in preventing pollution and oil spills and in preserving natural resources and habits. As a result, the company's environmental, health and safety performance is well above the industry norm.
Sophisticated environmental technology helps employees manage and monitor activity to assure safety, protect health, minimize pollution, process recyclable waste materials, meet community expectations and government regulations. Shell has introduced a driver league system that will encourage drivers to operate in a safe manner by providing incentives targeted towards improving the quality of their lives. Shell Pakistan has made it mandatory that drivers carrying Shell's product wear seat belts. This has reduced the number of fatalities that occur due to adverse road conditions and poor driving standards. Shell has also regularly training drivers in a bid to improve driving standards. Shell has also establishing a number of rest stations (that will provide rest and recreational facilities to drivers) throughout the country, along the major routes as well as depots and installations.
TECHNOLOGY
Today's world is moving with a tremendous pace in technological changes. New technologies replace the older ones quickly. Also, with the growth in automobile industry, the demand in petroleum products has been increased drastically. The new changing technology in automobile industry induces the manufacturer of petroleum products to constantly innovate new combination of high quality lubricants in order to provide customers, satisfactory and reasonable value for their money.
Shell has pioneered products, services and technologies used in the petroleum industry today. It is committed to a variety of total quality management initiatives and ISO 9000 standards. From new fuels and lubricants to innovations in refining, customers and joint venture partners count on Shell to deliver leading-edge product and technologies. With its own expertise, added to research and development groups, Shell optimizes upon its existing resources, boost refining efficiency, and markets performance-tested products with real value of customers. In addition, Shell Pakistan Limited offers independently developed technologies that help to optimize the quality and environmental suitability of Shell's products.
In the retail sector, Shell pioneered the service station technology for delivering compressed natural gas CNG to automobiles. Shell has started extensive research on CNG as viable and profitable business venture of the future. It also was the first in its operating area to promote branded gasoline based on a performance deposit control additive package. Shell's Rimula-X, Rimula-C and Rimula-D increased performance, reduced fuel consumption and controlled emissions.
POLITICAL
Political uproar may affect company's activities but to a very little extent. The main factor is again deregulation of prices and company has to change its strategy accordingly. It has always worked according to the rules and regulations designed by the government. As such, there is no major effect-taking place because all the companies in the industry will face the same circumstances.
CULTURAL
Culture can be defined as the basic values, perceptions, preferences, and behaviors of a particular society. So, cultural environment includes institutions and other forces that affect all of the above factors. In our society, their is a vast deviation in the perception, values, and behavior because our society is composed of people belonging to different segments of the country. Besides this, there is a class difference i.e. upper class, middle class, and lower class. When these differences come into play, a company feels difficult to cope with each and every need of different people. Because upper class usually prefers the higher quality products with higher prices. Reverse is the case with the lower class. With the growing use of expensive cars manufactured under new technologies, people are heading towards a luxurious and lavish lifestyle. The vigorous economies in Asian countries are creating a rapidly increasing demand for petroleum products as well. A significant part of that demand is coming from a young expanding middle class whose purchasing power is an approach to its counter parts in the European community. They are buying modern, expensive automobiles and the products to run them. The potential to capture a significant share of this market, while also attracting large number of high- mileage motorists such as taxi drivers and other professional drivers, is the reason Shell is concentrating its resources so intensely on retail.
MARKETING ENVIRONMENT AUDIT
(Task Environment)
MARKET
Market is defined as the set of all-actual and potential buyers and sellers. In case of Shell, the market which we are talking about is the market for petroleum products (Lubricants). It means all the retail outlets at which customers get what they want regarding petroleum products comprises mainly of petrol, lubricants like motor engine oil (SHELL ADVANCE), diesel engine oil (RIMULA series), hydraulic oils, etc.
Market Size & Growth
Market size is growing day by day as competition is developing between the three giants of the industry i.e. SHELL, PSO, and CALTEX. With the growing vehicle consumption, the company's growth in the market is significant. In nation wide retail petroleum products distribution network, PSO leads the market by capturing a market share of 75% having an annual sales of Rs.82 billion and an assets of Rs.16 billion (all the figures are approximate). Shell holds a market share of 17%in the lubricant market. This market has an annual sales volume of 275 million liters. Shell had a sales turnover of Rs.49 billion in the year 1998-1999.
Shell primarily focuses on the three main cities of Pakistan i.e. Karachi, Lahore, & Islamabad because of two reasons i.e. these cities comprises concentrated population and have largest purchasing power in the country. For example, one rupee spent on advertising maximizes coverage; similarly, one rupee spent on promotion maximizes return on sales. So, its primary focus is on the three main cities with subsequent focuses on Peshawar, Faisalabad, and so on.
In retail business, market share depends on how many number of retail outlets a company possess. Consider the case of Karachi, Shell has a market share of 33%, Caltex has a market share of 32% and PSO has 35% share in the market. In terms of retail outlets in Karachi, Shell possess 96 retail outlets, Caltex has around 52 retail outlets while PSO leads the market by possessing around 130 retail outlets (This figure is taken from a marketing research survey conducted early last year). So, the total number of retail outlets in the city comes out to be 278. Retail outlet share of Shell is around 34.5%, Caltex has18.7% share in retail outlet while PSO captures a retail outlet share of 46.8%. If we divide market share by the number of retail outlet share, we will get market effectiveness. After calculating, we can say that Shell has a market effectiveness of 1.7 times i.e. if it makes an investment of one rupee, it will get 1.7 rupee back. For Shell this figure is 0.96 and for PSO it is 0.75. So, out of three, Shell is the most effective company as it gets more of the two on its investments.
Geographic Distribution
For geographic distribution, company has divided the country into two parts; Northern region and Southern region. Punjab and NWFP come under northern region, while Balochistan and Sindh come under southern region. Among the three, Shell is the most profitable company in terms of return on asset and return on sales.
Profits
As far as profits are concerned, company is running with growing profits. Last year, company made a profit of about Rs 880.74 million after tax. Expectations for this year, according to the management, is even more than last year's profit because as we have seen in the above section that Shell is the most profitable in terms of return on investment.
Major Market Segments
The major market segments are industrial segment and distribution segment. Industrial segment comprises almost all type of major industries working in the country while distribution segment consists of the normal requirement of the automobiles.
CUSTOMERS
There are two types of customers of Shell products, the upper class and the lower class of the people. Upper class comprises quality and service conscious people and have less consideration about prices. Reverse is the case in lower class people.
As Shell is always puts customers' values in the center while making price strategy, its products reflects the ideology of customers buying power and the satisfaction that they can get from its products. The factors that customers keep in their minds  are, of course, greater quality and satisfaction. As long as they are getting a good quality and performance, they would buy its products because, by using these lubricants, they could improve the efficiency of their cars.
CUSTOMERS ATTITUDE TOWARDS SHELL
Shell has constantly watching the trends and the patterns of people's lifestyles and drawing conclusions on these changing scenarios. It is successfully placing its products and providing services in the form of petrol pumps into the market according to the needs of the people. People at Shell design the strategies to produce high quality lubricants and refines to match the users' requirements. The people have a nice and appreciable attitude and perception about the company's products. They think that Shell's products can provide better value for their money. They prefer Shell products to some other brands because of high quality and competitive prices. That is the reason why, Shell products' demand is growing day by day.
COMPETITORS
The main competitors are CALTEX and PSO. Both of them specially Caltex are more concerned about the market share rather than market effectiveness. Right now, Shell has approximately 33% market share whereas PSO has approximately 35% while Caltex has approximately 32%. Shell captures a good market share both in rural and urban areas of Pakistan. But Shell is also putting a lot of concentration on developing markets in rural areas that is not economical for the time being. This can be termed as a weakness of the company.
CHANNELS
Since it belongs to retail business industry therefore, the main channels for distributing products to the customers are retail outlets. There are some other channels which are used to distribute Shell's products for example, lube shops which contains only Shell's brands, distributors which carry different petroleum brands along with Shell's lubricant brands, spare parts shops, different work shops, dealers and petrol pumps. These channels are performing very well in terms of market efficiency, market effectiveness, and profitability.
Besides these channels, it distributes products through direct selling to the industrial sector. It captures 18% to 20 % shares in sales of industrial oils and lubricants. It provides good quality industrial oil and lubricants to almost all the major industries in the country consisting textile, machinery etc. No intermediary would involve in selling to the industry because company makes direct selling to them.
SUPPLIERS
The main supplier of the company is government that provides raw oil and base oil for the manufacturing of different products. The major trends, which affect suppliers, is fluctuations in the oil prices in international markets and the inconsistency in the economic condition of the country. Otherwise, the process of getting crude and base oils from the government is quite smooth.
PUBLICS
Government is the main publics which provides problem and opportunity for the company. It can cope with this by obeying the government rules and regulations about the industry.
MARKETING STRATEGY AUDIT
BUSINESS MISSION
Since, it is a retail business, therefore its business mission is sales and distribution oriented. Its market has flourished as more competitors enter into the market and the marketing environment gets more aggressive. So, its business mission, according to its Chairman Mr. David M. Weston is on becoming the :
"Top performer of first choice."
            Although, its business mission is sales and distribution oriented, it reflects the market oriented theme because company gives top priority to customers' satisfaction.
MARKETING OBJECTIVES
The main marketing objectives are:
To maximize market effectiveness by analyzing how company is performing in different areas.
to get a high ROI
to provide customer satisfaction
These objectives are clearly defined to guide marketing and sales planning and performance because these objectives are upgraded quarterly, half yearly and annually through different meetings like regional marketing conference, operation conference and marketing conference. By constantly working according to these objectives, company avail benefits as much as it can from the opportunities and resources it gets.
MARKETING STRATEGY
Its motto is
"You can be sure of Shell"
i.e. the marketing strategy revolves around customers' satisfaction and developing long term relationship with them by providing quick and satisfactory service without destroying and affecting their values. Its marketing strategy covers two basic aspects, focus on quality products & focus on geographical distribution in those areas, which are feasible for business. Also, it focuses on economic profitability.
Focus On Quality Products
Shell is recognized with the highest quality products and is associated with reliability and performance. At present, the highest-grade lubricant on offer in Pakistan is Shell Rimula-X for high performance passenger diesel vehicles, Rimula-D mainly for trucks & various transportation vehicles and Rimula-C for factory machines and fishing trawlers.
Focus On Geographical Distribution
Shell is distinctively positioned as far as marketing in geographical distribution is concerned with an intense focus on the three main cities i.e. Karachi, Lahore, and Islamabad and industrial centers in Pakistan. Subsequently, in other major cities in descending order in terms of geographical feasibility.
Economic Profitability
As far as the economic profitability is concerned, Shell follows the approach of doing business in those areas that are economically suitable. It focuses on the densely populated areas like Karachi, Lahore, & Islamabad, which provides better opportunities for economic profitability. That's why if we consider the nation wide market share, it would be around 5% but in terms of economically feasible areas like Karachi, it would be around 33%.
BUDGETS
It does not budget things with respect to products. It budgets things to sales efforts as it is a sales oriented company. It does not mean that it forgets about the customers but still the central core is 'customers'. Budgeting is zero-based in Shell that is budget does not wholly depend on the previous year's sales but as the needs arise, changes are made right from the beginning. That's how it makes advertising and promotional budgets.
MARKETING ORGANIZATION AUDIT
FORMAL STRUCTURE
Shell has a market-oriented structure, which focuses around customer-orientation. For different segments of customers, the sales and marketing activities are optimally structured along functional, market, and territory lines. For example, for each industry like pharmaceutical, cement etc different sales person is assigned. These sales persons are trained in a way that they can provide the individual industry with technical backup and specific and tailored approach of getting a particular oil product. Even in the retail business, different sales persons are assigned for different retail outlet and distributors. Same strategy is applied for dealing with aviation and government.
Shell has a flat structure and the chief marketing officer has an adequate authority over activities affecting customer satisfaction. He can supervise various activities regarding customer satisfaction and building long term relationship with customers.
FUNCTIONAL EFFICIENCY
The marketing staff is well trained, supervised and may be motivated enough but still is evaluated frequently. They are evaluated through their sales efforts i.e. how effectively they achieve their sales targets, customer service people are evaluated by their efforts in handling activities regarding customer service and so on.
As far as communication between sales and marketing staff is concerned, they do communicate effectively because they work as a team. They believe in synergy i.e. by working as a team they could have achieved what they couldn't, if they worked individually.
INTERFACE EFFICIENCY
Marketing staff not only has a sound working with sales staff but it also works well with manufacturing, purchasing, human resources and other non marketing areas in order to achieve organizational goals.
In Shell, marketing and sales department line managers are fully responsible for the decisions they make. They have almost full authority over other functional areas. As the primary function of Shell is that of an oil-marketing firm so we can conclude that marketing and sales have dominance over other functional areas.
MARKETING SYSTEM AUDIT
MARKETING INFORMATION SYSTEM
There is an internal division reserved for marketing research and intelligence in Shell. This division is responsible for providing the updated information about the research work and also, to find out the competitors existing strategies as well as their future strategies about the market. Besides this, every sales person has a responsibility of getting a little bit of the knowledge about the market conducts especially competitors' strategies during his or her work. This further supplements the internal division to analyze the market more effectively because sales person has a better idea about the current market demand, behavior of the customers and what are the reactions of their competitors in response to their sales.
The company decision-makers thoroughly analyze this relevant information. On the basis of which they design to their day to day decisions and plan their future course of action in response to the competitor's moves and strategies.
MARKETING PLANING SYSTEM
The company prepares annual, long-term and strategic plans, which are harmonized with short-term and tactical plans. They have designated the responsibilities for determining the company's future courses of action but the major chunk of such work falls under two planning sections or departments. One works under fiscal or finance department and the other one works under marketing department. Annual budgets, business planning and other planning regarding finance are made by the fiscal planning section while marketing planning section makes the marketing plans concerning the future marketing strategies, marketing investment strategies etc.
MARKETING CONTROL SYSTEM
Shell has more than often been able to outrun the objectives and target set by itself due to an ever increase in the consumption of petroleum products and also due to its aggressive marketing strategies. As people are becoming more knowledgeable about the maintenance of their vehicles, the demand for Shell's lubricants has also jumped rapidly higher. Through annual marketing conference and regional marketing conference it analyzes various aspects of marketing.
To make sure that the targets are met, they have maintained a very healthy competition amongst their distributors. By keeping the competition, not only they have dispelled any notion of malpractice by the distributors but have also harmonized the goals of Shell and its distributors.
NEW PRODUCT DEVELOPMENT
Before introducing any new product, first of all different ideas about the new product are developed according to the demand and different markets of customers, competing products and their prices, suppliers, distribution and other factors. Then, these ideas are processed through screening for picking up the feasible ones and dropping the poor ones. Then, a feasibility plan is prepared ahead of time to find out whether it will be economically good to introduce this new product in a particular segment. Then, they check out the strategies of competitors and so on.
MARKETING PRODUCTIVITUY AUDIT
PROFITABILITY
At Shell, profitability is measured in terms of market share as it major rival is PSO which has its services spread in almost throughout the country. Its business shows a sound profitability in terms market share as well as net income after taxes. There are different markets like Karachi, Lahore, Islamabad etc, in which profitability is being measured by considering the contribution margin of particular city or market.
Shell is also working on expanding as they are locked in competition with PSO. Keeping this mind, they have recently expanded the network of theirs to remote areas of NWFP and Balochistan. The consequences of such expansion would be thoroughly analyzed by the competitors and would be taken seriously because they don't want to lose their market share.
COST EFFECTIVENESS
As Shell is in the process of revival and expansion, costs incurred due to these are quiet high. During the year 1998-99, the capital expenditure was Rs. 788 million. Still Shell has been commendable in keeping its costs effectively lower than the competitors. But the costs marketing activities are higher than the rest as it is looking forward to expanding to all parts of the country. For example, cost on promotion and advertising are very high which can be reduced by effective negotiations and developing better and long-term relationship with the concerned people and agencies. Shell has always made sure to maintaining consistently high quality products while incurring lower overall costs than PSO and Caltex. So, people at Shell know the knack of tackling the problem of increasing costs without compromising on the product quality and its perceived value. To insure and maintain high standards of customer services, a dedicated department continuously trains dealers and their staff. Besides this, Shell choose the best suppliers and dealers in order to get best quality and negotiate with them in a way that both agree on terms and conditions which are feasible for them in terms of cost and profitability.
MARKETING FUNCTIONAL AUDIT
PRODUCT
The company has developed sound product line objectives. Its objective is to provide customers, a premium product. It has a variety of product-line some of the products cover the petrol engines, some of them cover diesel engines, some are specialty products while some are manufactured for industrial purposes. The major product-line is; for petrol engine category it has Helix; for diesel engine category it has Rimula X, Rimula C and Rimula X. different product groups of Shell are the following:
Lubricants (Rimula X,C and D for diesel engines. Helix for petrol engines, and Shell Advance for motorcycles).
Fuel oil
Jet A-one
MOGAS
AGO
All the above mentioned products are doing very well in the market and there is no need to phase out any product right now but as the need arises, it should be done. As far as adding up a new product is concerned, company is periodically analyze the market and if there is any need of certain kind of product, it should add as it is planning to launch a new two stroke motorcycle engine oil. Company is benefited comprehensively through the production and sale of these products as they satisfies the customers' perceived values in terms of quality and price.
Performances of the above-mentioned products, in terms of customer satisfaction and profitability, have been a lot more than satisfactory. Due to this there are no plans to induct any new product in their product line. To keep a constant look out for the need of introducing new products, the market analysis is done on a periodical basis.
PRICE
The pricing objective is to promote a strong company image and circulate to maximize profit in minimum possible time. Shell has usually used a skimming pricing strategy. They introduce their products at relatively high prices. Still their products are demanded immensely by people for their quality. In the beginning, Shell set its price according to the demand and the cost it incur but with the passage of time, competitors followed the same course of action and that's why the current situation is the same for every company as the pricing strategies are same.
DISTRIBUTION
Contractual VMS and Shell uses intensive distribution.
Reasons for Contractual VMS  (MKt. Consideration)
There is a huge target market.
Huge number of potential customers.
Widespread geographic concentration
Huge order size
The distribution objectives and strategies consist of providing good quality products to the customers at the right time and at the right place through effective distribution channels to match their perceived values about the products. To revive the company's image, Shell actively sponsors major events such as cricket matches and auto-cross rallies. It has now developed adequate market coverage and providing a huge market service through out the country.
To be more competent and hold the major share of the market, Shell is aggressively working on strategies to topple the competitors hold over the retail business by serving the preferred customers in modern, convenient facilities that match their status. Shell has created a new kind of service stations all over the world in order to distribute its products effectively and by developing new customer focused, attendants whose spirit of service is second to none.
Select convenience stores are leading this retail emphasis in high-volume locations. These brightly presented, spacious stores offer customers quick, one-stop purchasing experience where service, tailored by there own high expectations, is the norms. Consequently, customers at stations anchored by Select are experiencing a new Shell, whose superior service does not end at the pump. Total of 95 retail outlets was upgraded during the previous year. The total number of Shell's RVI outlets is 348. The current target for the year 1999-2000 being 400.
The total package includes speedy, full-service fueling; professional automotive cares at car washes and lube bays; and convenience stores products and services (such as ATMs, phones and faxes). Shell has cordial and helpful attendants. The latest service of Shell gene has really added a differential advantage, which shows their adaptive attitude towards the upcoming technologies. Shell gene saves the hassle and time for an oil change.
ADVERTISEMENT,SALES PROMOTION & PUBLICITY
For advertisement, sales promotion and publicity, people at Shell put there at most efforts to achieve the objective of creating a preferred place in customer's mind. Today's market is flourished with too much influx of different kinds of products so, it is difficult for every company to hold the market without being followed by aggressive strategies and objectives. Shell follows the same track and sets its promotion objectives keeping in mind that customers are the main factor for adapting aggressive marketing. Besides, the rapidly growing automobile industry could probably one of the reasons of following these strategies.
Budget for advertisement and promotional activities is sufficient enough because this budget is being prepared as the need arises. The company sets this budget according to the advertisement and sponsors of the promotional activity.
Advertising messages and media are well developed and received by the customers as we can see in the ad of Shell Helix. It rightly justifies the fact about the product when it says "the energy in action.." This message contains the theme of reliability, quality and strength of the product when it shows that the same motor oil is used for Formula-1 racing cars. All of these ads are contained with precise and well developed theme which can easily portrait the Shell's image.
Different promotional programs are designed for the purpose the details of which are as follows:
Autocross Car Race Championship
Shell has a long history of sponsoring exciting auto races. Autocross racing is considered as one of the safest forms racing participated by drivers with diverse skills, even drivers with everyday use cars passing AM Shell Technical / safety inspection can qualify for the race.
Shell Formula-3 Autocross race was held on October 11, 1996 at Clifton , Karachi. Shell along with Agha Motors successfully organized the event which one of its kind. That was an exciting and thrilling event that helped in promoting the car racing sports in Pakistan and Shell is proudly sponsored the event, which was a continuing tradition of seven years.
Recently, another autocross championship called "AM SHELL TRITHLON" was jointly organized by Shell and Agha motors which was held on April 6 and 13, 1997. This AM Shell triathlon features three different types of racing- Autocross solo II & drag racing(April 6) and Solo I hi-speed Autocross (April 13). These races were held at the following places: Autocross Solo II near Playland, Clifton; Drag racing at Wateji in malir distt. And Solo I hi-speed Autocross at AM speedway near Gharo. These events clearly shows Shell's keen interest in the promotion of sports activities in Pakistan which in turn helpful in promoting its own name, brand and image.
Scrabble Tournament
In the continuous spirit of promoting different types of sports and games in Pakistan, Shell moved another step ahead. The latest one was sponsoring of the 4th inter- firm Scrabble Tournament held at local hotel on February 21 & 22, 1997. This was yet another step by Shell to grab the attention of the people and to get an appreciable place in the eyes of its customers.
Some Other Promotional Activities At Shell
Various kinds of sales promotion activities has been successfully done by the sales promotion group at Shell. The major ones are joint promotion activities with the other well reputed companies in the region. The aim of doing joint promotion is to get high quality, sought-after products as promotional items for its customers. Some of the programs that have been organized are given below:
Discounted Car Service Promotion
This was conducted at Star Service Center, Jail Road , Lahore from May 29 to June 15,1996. It had the dual aim of increasing the sales and introducing the car service facility to new customers. It was also meant to generate activity at that site which is facing a lot of competition. The customers filling-up 20 liters or more were given a Discount Service Card, and they were asked to fill-up 150 liters within a month to be entitled to car service for Rs.25 only. These cards were issued during the promotion period of approximately 2 weeks.
This was an innovative scheme and it was successful in generating sales. The Discount Service Card had the name, address and telephone no. section which the customers were asked to fill-up on redemption. The data from the cards received so far ahs been noted for setting up Lahore customers data base.
Customer Service
Under this, a help line is being set to provide even better service to the customers. The basic purpose of this help line is not only to provide knowledge about the various lines of products but to assist customers in finding the day to day problems regarding their car engine. During the previous year, people at the Customer service received approximately 6,000 to 7,000 calls and provided guidance to their customers. The customers' response regarding this service is marvelous and people are appreciating this effort made by Shell because they are getting valuable tips and knowledge about the problems of their cars.
SALESFORCE
The salesforce possesses the required skills needed for effective marketing and competitive advantage. They are chosen on their abilities to capture the market in the best possible way.
As mentioned in one of the previous sections, country is divided into two geographic regions i.e. northern and southern region so as the sales force. Further, within these regions it divided according to industrial sector, distribution sector and retail sector. Sales force objectives comprises the same marketing objectives like to provide industry, distributors and retailers the best possible quality products on the right time to avoid the gap between demand and supply of its products.
As far as the size of the salesforce is concerned, it consists of a large number. They are too many people currently working in Shell. But besides such a large force, they are properly organized. Well-trained executives who are responsible for inducing motivation in them supervise them.
Salesforce can be rated in a high rank as compared to competitors'. For example, consider the case of PSO where sales force is not as much efficient as it should be. The main reason could be that it is a state own company and has a bad management. For the same reason and some other, government is now privatizing it. As far as Shell's sales force is concerned, they are also highly well trained and supervised enough to effectively compete with Shell and other companies.
CONCLUSION
This marketing audit report is proved to be a better approach of strategic control. It is also helpful in finding, analyzing, and evaluating different opportunities, threats faced by the company.
The over all performance in the field of marketing, Shell Oils Pakistan Limited is within the limits of industry norms. But there are some places where improvements have to be made in order to outperform competitors and hold the market.
As far as the Macroenvironment is concerned, demographic wise, there are some threats of over populations because of diversification of tastes in the diversified population. Shell's position in petroleum industry is strong in the sense that it categorically fulfilling the needs of the diversified customers in order to hold its markets superiority over its competitors.
According to economical, natural, technological, political and cultural environments, Shell managing these environments in a way to cope with the structured and unstructured problems so as minimize the risk of being followers. The core of its marketing objectives is of course, customer satisfaction while keeping in mind the consequences of not managing these environments accordingly.
Task environment plays a very important role in setting marketing objectives at Shell. There are only two main rivals in the petroleum industry for Shell. But with the increased industrialization in Pakistan, more and more foreign petroleum companies are interested in opening venture in Pakistan. Some of them are Mobil Corporation, British petroleum, Petromen Oils. These companies are just the new comers in Pakistani industry, but with the passage of time posing some great threats to the industry giants.
Shell strictly follows its marketing objective strategies because this is the only way to acquire competitive advantage over competitors. If it couldn't do this, it would have cost more than what they would get now in terms of profitability, efficiency, market effectiveness and economy.
As people at Shell are well and highly trained and educated, they know how to communicate with customers as well as with their colleagues effectively.
As far as marketing system is concerned, Shell fetching the maximum advantage of the research materials available to them. After thoroughly analyzing these information, planning and control system would seems to be rather easy.
In terms of profitability and cost effectiveness, we can say that Shell leads the market if not individually but some how with one of the competitors. Shell couldn't get this at the expense of its customers but mainly at the expense of competitors which is the right way. This would help Shell to build brand equity and loyalty.
Marketing function is doing very well at Shell, as we have seen in the previous section that it has a well reputed product line, Customer perceived competitive prices, a well organized and equipped distribution system within the city and throughout the country, well received advertising media and promotional activities and of course, the very best of the salesforce who are devoted towards achieving what company wanted to achieve.
RECOMMENDATION
Based on the analysis of this marketing audit report, I would prefer to put forward some of my recommendation for improving some of its weak points. They are as follows.
Shell's city wise market share is pretty good as compared to its competitors but it must improve its nation wide market share as well. It is satisfied with it for the time being but with growing market potential, rapid industrialization and entrance of new aggressive entrants would damage the existing 33% market share nation wide. Although rural areas are not economical feasible for Shell because of its size as compared to Shell, it must gradually pay attention to easy access to those areas keeping in mind the cost factor.
It must increase its retail outlets in the city keeping the current market effectiveness factor because competitors are also working out on the same strategies.
Currently, government is planning to privatize PSO. Shell and some of the other petroleum companies are interested in giving bids for this deal. But what I think that it must go for this bidding to get the major share in the company. As it is alarming for it that new entrants are showing their keen interest in this bidding, to stand aside would cost Shell to lose its market share considerably.
It must sponsor some of the music shows like VJ on NTM, VCD on PTV. Also, they should sponsor Road shows like on Star TV. This would considerably increase its name, brand and image.