Pathanay Khan: The Greatest Seraiki Sufi Voice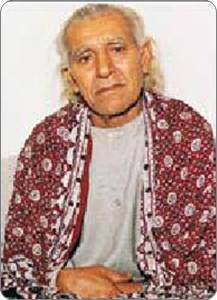 Pathanay Khan was introduced by famous Pakistani actress Uzma Gilabi at a concert to the audiences in an interesting manner.
She narrated a story when one evening she heard a voice singing 'Meda Idhq Vi Tu' on Radio Pakistan and burst into tears. She called Radio Pakistan to find out the artist and discovered Pathanay Khan for the first time. She remains a lifelong of the greatest Seraiki singer we have ever seen.
Very few artist had the voice to connect you to your Creator, and Pathany Khan was one such Sufi artist.
Download the largest collection of Pathanay Khan tracks in both Punjabi and Seraiki here.