Online Education at GCU Lahore during COVID-19
Online Education During COVID-19: By Hameed Khan, Department of Sociology Government College University Lahore.
COVID-19 resulted closure of schools, colleges and universities across the world. Due to the increased number of Covid-infected patients, the educational institutions have pushed to be closed, because of the more interaction of students community in educational activities in schools, colleges and universities. This stepped students out of their classes.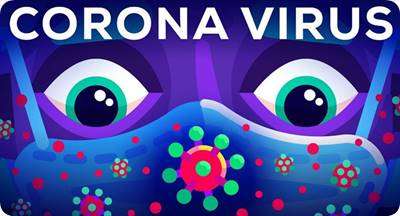 As a result of the closure of the educational activities in institutions, the system of getting education immediately changed into a system of online learning. This system of online learning showed an increase in retention of information, learning easily in homes through technological devices and physical classes or traditional classes in schools and universities are shifted to online classes.
This system has shown that, it will take less time other than that of the system of physical classes. In this critical situation all the educational sectors in different countries set up their system accordingly, online spreading education to their children. Pakistan is the country, in which some of the regions or tribal and rural areas are not facilitated with proper networking services.
In Pakistan Baluchistan, Sindh, and federally administrated areas have always been facing the problems of internet networks, here 3g, 4g is not restored according to which students of mentioned areas should take their online classes.
There are numerous students belonging to tribal areas and unfamiliar to facilitated provinces like Punjab in Pakistan. Students from the above unfavourable and unaffiliated with networking services in different institutions of the Punjab faced difficulties in conducting of the classes during this system.
All the educational institutions in Pakistan have provided their students different system of taking online classes, using zoom application and other applications which brought students in connection to attend their classes. The however, challenges to overcome and dealing with this system and this difficult situations, Government college university Lahore used its mechanism in order to overcome and provide education to students in proper way.
In this regard Government College University Lahore has settled their own system of online classes, all the students belonging to tribal areas and rural areas are also given to stay with strictly following SOPs. They were also allowed to take classes in hostels, where networking or internet services are properly working, Vice Chancellor Professor Dr. Asghar Zaidi has given permission to all the students belonging to those facilitated and tribal areas in conducting online classes with in their hostels during that of critical situation in March 2020.
In tenure of Dr. Asghar Zaidi Sahib as vice Chancellor to Government college University Lahore has always brought students to attend classes with favourable conditions, before the system of online classes, Asghar Zaidi Sahib has trained the faculty and staff members how to deal with students community of Government college University Lahore and how to face this situation in coming critical situation of COVID-19.
He utilized all his energy leading students to attend classes easily without having such above mentioned issues related to internet services, still students belonging to tribal areas and rural areas are facilitated and benefited by the system awarded by Vice Chancellor Asghar Zaidi sahib to university. We hope further that education and online classes in government college University Lahore will leads its students in its best way of providing best education in this difficult situation of infectious COVID-19.
We hope and have good expectations from the Vice Chancellor of Government College University Lahore Asghar Zaidi Sahib, that he will keep his intelligent and intellectual energies to overcome the problems of the university and students belonging to far flung areas of the GC University Lahore, Inshallah.