Entrepreneurship Report: Profile of a Pakistani Businessman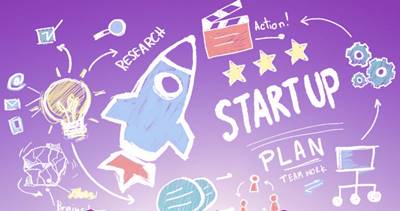 INTRODUCTION
This report is based on the life of Mr. Zaffar Siddiqui, the owner and Managing Director of Telebiz. It covers the personal as well as professional aspects of his life and seeks to sift out the factors that led to his success in the field of business with the objective of drawing out conclusions relevant to the course of entrepreneurship. We have endeavored to take into consideration all factors that might have had an effect on his success or failure in his business pursuits. For this purpose we have covered his life right from his childhood to his initial business ventures and from the days of his education to the time he worked professionally in business organizations.
For the purpose of the report we carried out a number of interviews with the person in question. We also interviewed people from his professional circles including his employees and former co-workers, and people from his social circles including family and friends. In addition to this we observed the working environment in his organization to draw conclusions about the work habits that he has inculcated in his employees. All of this has enabled us to come up with what we hope will be a comprehensive and helpful study for the purposes of furthering the understanding of entreprenuership.
CHILDHOOD AND FAMILY BACKGROUND
Mr. Zaffar Siddiqui was born on March 25,1947 in the Indian city of Meeruth. He comes from a background of rich fuedal background with strong traditional upbringing. His family owned vast quantities of land in India, which they left behind when they migrated to Pakistan at the Partition. This was probably where the roots of his entreprenuerial spirit were formed as his family left their high place in society for the sake of their beliefs.
In Pakistan, his family settled in Karachi. His father joined a bank in the Public Sector in the earlier days of Pakistan. He was a very principled man who taught his son to value his individuality and the importance of hard work in life.
Risk Taking

From his very early childhood he displayed strong tendencies of risk taking. He was always involved in new ventures and new ideas and loved to take part in games relating to commerce like monopoly etc. He was also very fond of travelling and seeing the world. This is what, he claims, gives him his deep insight into social patterns and human behavior. Twice during his early childhood he wandered off by himself and was found the next day.
Creativity

He displayed very strong creative abilities from his very early days. According to his brother he always tried to come up with an innovative way to do every thing he did. He was very interested in the media and loved going to the cinema to watch movies. He tried to come up with a drama in conjunction with the neighborhood kids when he was eleven years old. Although he turned to another field during his years of education mainly due to his father's influence, the strong creative trait was always lurking beneath the surface.
Social Behavior

He had good though not extraordinary social abilities. He used to get along very well with the kids in his neighborhood as was demonstrated in his production of the drama. His networking during his school years was very good and he kept on improving his social skills throughout his life. He loved being in the limelight and was never averse to take risks in order to achieve this. Quite a few times his teachers reported him to his parents for playing "Maverick" in order to impress his class fellows.
EDUCATION & YOUTH

His early education was in Karachi from Govt. Islamia High School. He did his Bachelors in commerce from the University of Karachi. After that he set his eyes on going abroad and due to his innate intelligence and willingness to work hard, was able to get admission in UCLA, one of the top universities in the US. He did his Chartered Accountancy from this institution and later spent some years working in the field of auditing. He is currently Fellow of the Institute of Chartered Accountants in England.
He actively participated in sports during his youth. He was in the football team of Karachi University. He displayed his ability to grasp new things in UCLA where he learnt how to play baseball.
PROFESSIONAL CAREER

During his professional career he worked for various accounting and counsultancy firms. He worked for four years in an accountancy firm in England and later spent a couple of years in the US. At the age of 37 he deviated a bit from his original line and joined KPMG Peat Marwick, an international management consultancy, and worked in Dubai for five years.
FIRST BUSINESS IDEA

The first business venture that he took up was a private production of the play " Romeo & Juliet" for a theatre in Lahore, which was some time before his departure to the US. He had borrowed a capital from his father, however, when the play flopped he was forced to continue his studies in accounting due to a pact made with his father. This initial business venture was again a manifestation of entrepreneul spirit and his fascination with the media.
Back To Pakistan

Mr. Siddiqui came back to Pakistan in 1989 after the end of the Martial Law regime. This was time when the media in Pakistan were being restored some degree of freedom after the tight control of the Martial Law era. This is where Mr. Siddiqui saw an opportunity. But it would be safe to say that he had this idea in the back of his mind even before his coming back to Pakistan. During his time with KPMG Peat Merwick he took one month leave and went to Los Angeles study media. He took a one month course in business news reporting from UCLA. This would later prove very helpful in establishment of Telebiz.
The Opportunity

Before 1990 the airwaves in Pakistan used to be in the hands of the government and all transmissions were strictly controlled. PTV was the only television channel and it was controlled by the government through the directors and other high level officials which were government employees. These people had a history of corruption and malpractice, they indulged in amassing personal wealth at the expense of the channels quality. As the result the programs aired by PTV were ridiculously sub-standard. This was especially true of " Khabarnama", the channel's major news program. The new democratic government realized this and in 1992 decided to start selling air time to private producers.
The private producers were to keep all the advertising proceeds and so this was expected to be a profitable field to venture into. This led to the establishment of production houses like Combine etc.
TELEVISION BUSINESS PRODUCTION

In 1995 Mr. Zaffar Siddiqui established Television Business Production, a private production house specializing in News Programmes. In the beginning he bought ten minutes of air time from Pakistan Television Corporation, after the Khabarnama and aired his programme, "Pakistan Business Update". The idea was to produce a programme at par with the best that the international news channels like CNN and BBc had to offer. For this purpose he hired some highly qualified technical people to be found in Pakistan and established a team whose motto was a strive for professional excellence.
Target Market

The target market for the programme was mainly the business community and the professionals in the the corporate world and the field of commerce. There was a dearth of any quality news programme about business before this. The only local programme was " Tijarti Khabrain" which was totally substandard and gave a view which was far from reality. The programmes on the international channels had no coverage of local business events, so there was a glaring need for a local business programme which evaluated the business environment in light of the local social and economic conditions. By coming up with a realistic picture of the business conditions they would be able to captuer the market quite easily. Improving on Ptv's quality was not a problem but Mr. Siddiqui was committed to excellence and this resulted in the production of a modern, dynamic and fast paced programme that really could boast of being equal to any international channel in terms of quality. This, more than anything else led to the development of the strong customer following that Telebiz boasts of.
Production Facilities
As already mentioned, Mr. Siddiqui hired top of the line professionals in production. He also decided to give them the best work facilities he could. The facility is located in Karachi and has its own production studio. This studio boasts of top of the line production equipment mostly imported from countries like the U.S. and U.K. The studio has all the high tech audio and video equipment that is require to make television productions. This includes computerised audio engineering and digital control technology.
Financing the venture

Financing the venture could have been a problem as Mr. Siddiqui was a novice to the field of production and had no real experience. His credibility with the lenders could have have been low because of this. Moreover, no family financing was available so he had to use his own contacts or resort to commercial borrowing. It was here that his extensive personal networking came of use as he was able to acquire most of the financing from private investors based on his own personal contacts. The rest he was able to invest from his own lifetime savings which were considerable as he had worked as a CA in the U.S. and the U.K.
Expansion of the Business

As this programme was a success, Mr. Siddiqui was able to move into other programmes with a lot of confidence. Firstly, he increased the time of Pakistan Business Update to 15 minutes. This programme eventually replaced the antiquated " Tijarti Khabrain" totally. The company also started producing other programmes like weekly coverage of major social events and other programmes for special occasions. They expanded their coverage to the evaluation of public sector institutions, major public sector decisions and policy making in relation to the economic conditions. Telebiz also ventured into other programmes of general interest, for example programmes about the Pakistan Navy and Cadet College Petaro. The high quality of their production and their commitment to innovation .