Infinite Connection: Connecting with Allah: Maha Waqar
Infinite Connection: Connecting with Allah: Maha Waqar
Infinite connection is basically the connection with your Creator, Allah. This Connection has a never-ending full-fledged package of unbreakable Trust, 0% disappointment and Grief, everlasting happiness, a perfect understanding, real friendship goals, placidity, and true love.
In any human relationship, you must face trust issues at one point of life irrespective of how much you have trust on the other person, and this broke you into small pieces and made you to not trust on anyone again, but after that when you will start trusting and start telling your secrets to Allah then Allah will permanently fix your broken pieces and will make you more strong then you used to be.
Unfulfilled expectations from people consistently hurt the most. No one but only Allah can fulfill your all expectations because nothing is impossible for HIM if you will demand an ocean of your desires or more then an ocean with full trust, Allah will surely give you.
No matter how much you are glad to do something for human beings, your happiness will end one day for sure without any reason. But when you start doing something for the sake of Allah for others or purely for Allah, then you will see yourself that your happiness will increase day by day naturally, and this happiness will become the part of your life till your presence in this mortal world.
No one knows what you have in your heart until unless you speak even not your mother can understand you if you won't speak. Only Allah understands you without speaking, just look upward with tears in your eyes and imagine Allah is close to your nose and diving deep in your heart to know what's in it, then you will feel extraordinary relief.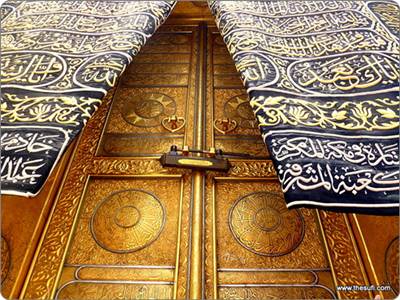 Is there any understanding perfect than this? Surely not.
Generally, those people who are in the list of your friendship goals leave you when you are in need or weak, but at that point, if you will become a companion of your Creator then Allah will secretly sort out your all problems and will always there for you even in your weak position to fulfil the real friendship goals.
In most cases, when two individuals are in love (unfulfilled due to any reason) with each other they end up with mental stress, heart-breaking, depression, or maybe in the worst-case scenario, they commit suicide. The love of Allah for you is so pure, so at that time, when you will dive deep in the ocean of HIS love, HE will return your love with infinite depth of affection, and then you will feel the true essence of love.
In this present era, we are in distress, confronting numerous issues, living a life without placidity, and without knowing its actual meaning. To know the reason for all this;
We all need to take out some time from this mortal world, and think about how close we are to the ONE who loves us to the infinity?
Stronger infinite connection leads to the excellency of temporary and permanent life.