Emerging Iranian Star Sahar Ajdamsani releases single Dreamy World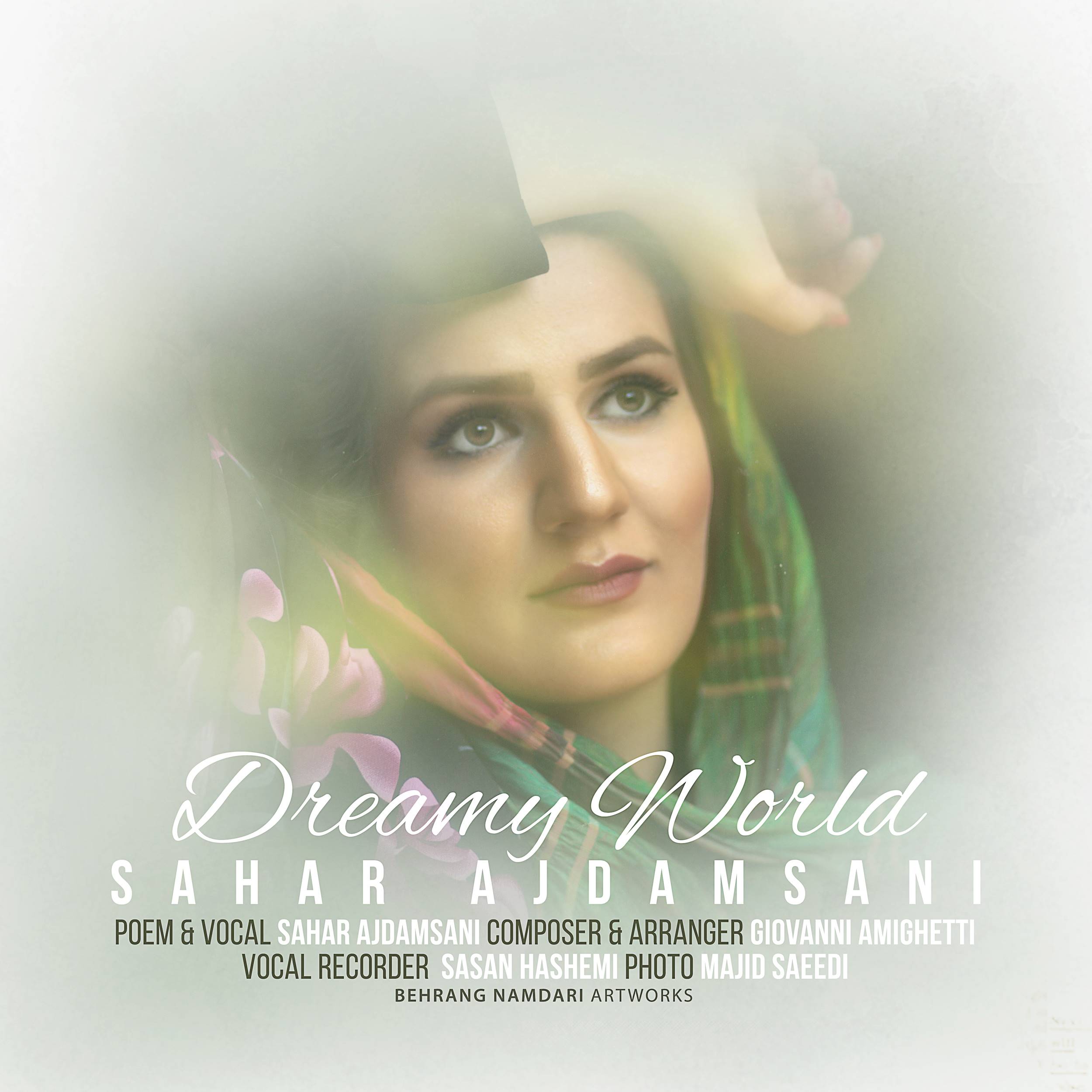 The song "Dreamy World" was released with the poem and vocal of Sahar Ajdamsani and composing by Giovanni Amighetti.
"Dreamy World" piece is in declamation version (because singing is forbidden and prohibition for women in Iran) with poem and vocal of Sahar Ajdamsani (famous Iranian singer & poet) and the composition and arrangement of Giovanni Amighetti (famous Italian composer) ; the first piece and main piece of  " Dreamy World " album was released.
Dreamy World album, is a literary and musical work for world peace; With the poems of Sahar Ajdamsani on the theme of world peace, which she also declaim them, In this album, each piece is composed by a composer from one country, & overall, artists from 12 countries have collaborated on this album.
The album features 11 pieces, with composers from Italy, Germany, Spain, France, US, India, Sweden, Qatar, Australia, Greece and Netherlands composing the pieces. The goal of Sahar Ajdamsani is to bring artists from all around the world together in this album to showcase world peace, and that all nations and countries want world peace. The "Dream World" album will be released this winter, and each piece features a music video with an English subtitle for international audiences because poems & vocal is in Persian.
One of the highlights of this album is the variety & difference of each piece to other one. The variety of  different styles and colors of different countries and different styles of composers that make it attractive. Sahar Ajdamsani was a born in 1996, is a poet, lyricist, singer, photographer, author & activist and has published two poetry books "5th season of the earth" & " I flew to the moon"  & her English song book will publish soon with publisher in US.
She won the Black & White International Photography Festival in Greece last year under the name "Emancipation" and in May of this year, with the English lyrics "Censorship" at the WILDsound Festival " International poetry festival based in New York was selected as the first Iranian award-winning literary event in the field of social poetry in the United States. This lyrics is about women rights.
Recently, the Global Photographic Union for the first time has introduced the Iranian photographer Sahar Ajdamsani as the representative of this prestigious photography art center in Iran. This union, along with the International Federation of Photographic Art (FIAP), is recognized as the world's two hub of photography.
You can listen & watch " Dreamy World ' song below.
Please note : This is not an official music video for Dreamy World song, this is a video with English translation of poem to audience can knows the poem & vocal.
https://soundcloud.com/user-776781580/dreamy-world