Book Review: 'Europe, love me back', Rakhshan Rizwan's debut poetry collection
'Europe, love me back', Rakhshan Rizwan's debut poetry collection is RaviMagazine.com's favourite book of the year!
RaviMagazine.com received Rakhshan Rizwan's debut collection 'Europe, love me back' and we won't mince our words of admiration when we say it is the best poetry compilation we have seen in 2022 yet.
Despite being a debut poetry collection, it is a book of exceptionally mature verse writing. 'Europe, love me back'  is a glimpse of poet's journey from the East to the West, the dichotomies between them, and everything a migrant goes through.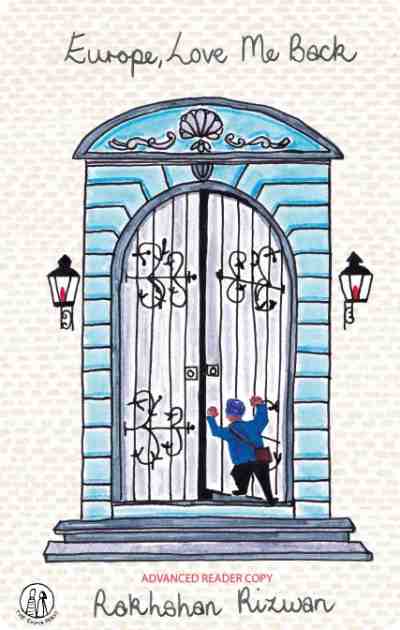 Dr. Rakhshan is a postdoctoral researcher with a PhD in Comparative Literature. Originally from Pakistan, her poems explore the bittersweet side of schism between cultures. Below is a verse that states the dilemma of a student from Pakistan facing a glass ceiling in academia:
I waited for a professor to lead me in, but nobody offered;
the door meanwhile became more gilded and beautiful
and triple my body weight.
I tried to slip my academic degrees in under the door;
my vaccination record, bank statements,
language certificates, integration exams,
tuberculosis test. I slipped in my CV and cover letter
and a recent photograph; a sonnet, a villanelle,
a short story (we fight back with paper
because we are civilized).
Someone told me to try other ways: pick the lock,
pry it open, but I did not want to be a brown crook
and prove them right
Living in rural Netherlands, there is also a stigma and discomfort among people as a migrant speaks Urdu in the bus, as observed in verses below:
Urdu is soft, apologetic, camouflaged,
but the difference in intonation
makes everyone look away, embarrassed.
The teenagers plug in their headphones,
avert their gaze; the ticket collector
approaches Urdu with caution.
Rakhshan Rizwan's poetry remains pertinent for our times: wise, witty, poignant and thought-provoking all at the same time. Below is her account when we was prevented from removing shoes at Cordoba mosque/church, a place sacred to Muslim and Christians alike for different reasons and history. It also highlights the growing conflict as Arabic scripts of mosque are converted to Latin script [by Mustafa Kalam following abolishment of Ottoman empire] and a U-turn on this as Hagia Sophia became a mosque recently:
The doors of the mezquita closed
and they rewrote the Kufic epitaphs in Latin;
the doors of the Hagia Sophia closed
and they rewrote Latin epitaphs in Kufic
We have lots of literature and buzz around themes of migration and diaspora today, however the ingenuity and creative of this book is what sets its apart.  Recommended!
About the author: Rakhshan Rizwan is a writer and scholar working at the intersection of creative and scholarly practice. She is a postdoctoral researcher affiliated with Utrecht University in the Netherlands and has a PhD in Comparative Literature. She is the winner of the Judith Khan Memorial Prize for Poetry (2015), and her debut pamphlet Paisley (The Emma Press, 2017) was shortlisted in the Saboteur Awards as well as the Michael Marks Awards. Her poems have appeared in Nimrod, Blue Lyra Review, Bird's Thumb, aaduna and Postcolonial Text. She is the author of Kashmiri Life Narratives (Routledge, 2020), a research monograph which explores the intersections between human rights and literature in the Valley of Kashmir. She speaks four languages and is originally from Pakistan but has lived in Germany, the Netherlands and currently lives in the Bay Area in the United States.