14 Most Useful Windows XP Tweaks and Hacks
14 Most Useful Windows XP Tweaks and Hacks for power users
Opening Ports or Adding Allowed Programs with SP2:


1. Click on Start / Run
2. Enter in firewall.cpl
3. Click on the Exceptions tab
Adding a Port for Internet Access

1. Click on the Add Port button
2. Name it whatever you want
3. Enter in the ports you want to open
Adding a Program for Internet Access:
1. Click on Add Program button
2. A list of all installed programs will be displayed
3. Highlight the one you want to include for Internet access
4. Click on the OK button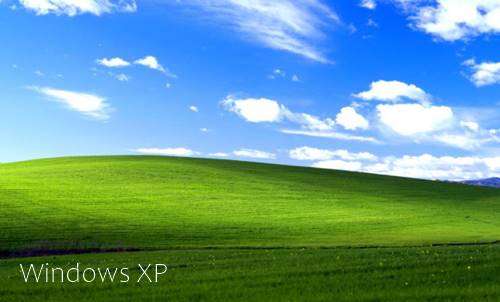 Autoexec.nt or Config.nt Errors:
If you are getting errors similar to:
"The system file is not suitable for running MS-DOS and Microsoft Windows applications. Choose 'Close' to terminate the application."
Try copying the file from windowsrepair directory to the one that is in the windowssystem32 directory.
Common Control Panel Applets:
The following are some common Control Panel Applets that are located in the windowssystem32 Directory. If you find yourself using any of these frequently, then you can simply make shortcuts to them on your desktop ?
appwiz.cpl – Add/Remove Programs
desk.cpl – Display Properties
firewall.cpl – Firewall Settings
inetcpl.cpl – Internet Options
mmsys.cpl – Sound and Audio
ncpa.cpl – Network Connections
nusrmgr.cpl – User Accounts
powercfg.cpl – Power Options
sysdm.cpl – System Properties
wscui.cpl – Security Center
wuaucpl.cpl – Automatic Updates Configuration
Guest Only Network Access:
If you try and connect to an XP computer and are shown a login screen with only the Computer Name/Guest, you may need to change one of the Local Security Policies:
1. Got to Control Panel – Administrative Tools.
2. Go to Local Policies – Security Options.
3. Check the Network access: Sharing and security model for local accounts.
4. Set it to Classic – local users authenticate as themselves.
Hiding a XP Computer from Network Neighborhood:
If you want to share files from a XP computer, yet want to remove it from showing up in the Network Neighborhood,
Run net config server /hidden:yes
Easy Way to Share Multiple Folders:
If you need to share multiple folders, running the program SHRPUBW.EXE will bring up a simple dialog box to let you:
1. Browse to the folder you want to share.
2. Enter in a Share name.
3. Ender in a Share description.
4. Set permissions. Several choices are available.
5. Restart the process from within the same program.
Not Viewing Zip Files as Folders:
If you want to turn off Windows XP showing Zip files as folders, just run:
regsvr32 /u zipfldr.dll
Setting Capslock, Numlock, Scroll Lock:
If you want to set the startup state for any or all of these keys, you just need to edit the registry.
1. Run 'Regedit'
2. Go to HKEY_CURRENT_USER Control Panel Keyboard
3. Open InitialKeyboardIndicators
Change the value to one of the following numbers
0 – All Keys off
1 – Caps Lock on
2 – Num Lock on
4 – Scroll Lock on
For multiple keys, add their values:
3 – Caps Lock and Num Lock on
5 – Caps Lock and Scroll Lock on
6 – Num Lock and Scroll Lock on
7 – Caps Lock, Num Lock, and Scroll Lock on
Log off and back on again
Cleaning the Prefetch Directory:
WindowsXP has a new feature called Prefetch. This keeps a shortcut to recently used programs. However it can fill up with old and obsolete
programs. To clean this periodically go to:
1. Start / Run / Prefetch
2. Press Ctrl-A to Highlight all the shorcuts
3. Delete them
Not Displaying Startup/Shutdown Message:
To Turn these off:
1. Start Regedit
2. Go to
HKEY_LOCAL_MACHINESOFTWAREMicrosoftWindowsCurrentVersionpoliciessystem
If your computer does not turn off the power when doing a shutdown, you may need to edit the registry.
1. Start Regedit
2. Go to HKEY_CURRENT_USERControl PanelDesktop
3. Edit the key PowerOffActive and give it a value of 1
You can do the same in HKEY_USERS.DEFAULTControl
PanelDesktop
Remembering Folder Settings:
If XP does not remember your folder settings, delete or rename the following registry keys:
[HKEY_CURRENT_USERSoftwareMicrosoftWindowsShellNoRoamBagMRU]
[HKEY_CURRENT_USERSoftwareMicrosoftWindowsShellNoRoamBags]
Preventing Applications from Stealing the Focus:
To prevent applications from stealing the focus from the active window you are working.
1. Start Regedit
2. Go to HKEY_CURRENT_USER Control Panel Desktop
3. Edit the key ForegroundLockTimeout. Give it a value of 00030d40
Disable Explorer Thumbnail View:
If you want disable the Explorer's ability to show the Thumbnail View:
1. Start Regedit
2. Go to HKEY_CURRENT_USERSoftwareMicrosoftWindowsCurrentVersionExplorer Advanced
3. Change ClassicViewState to 1