Why Wasting the Waste? Research Article by Quratulain Nazeer Ahmed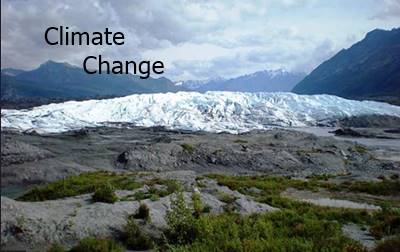 The hop in urbanization for better livelihoods and access to relatively better services such as education and health care, is carrying many stern problems, in its own self. Along with many others, such hitches predominantly include deterioration in sanitary conditions and energy shortfall.  Pakistan where urbanization is around 38% of total population, these issues have taken even more grim position. This country is producing more than 20 million tons of municipal waste and this excretion is even increasing with annual rate of 2.4%. Only Karachi, produce 11 thousand tons per day. Unlike, other developing countries, Pakistan don't possess any formal waste management infrastructure, crafting serious environmental and social problems. Customarily, municipal waste is burned, dumped or utmost buried on vacant landfills, postulating serious threats to the wellbeing and welfare of a common man.
Since, every cloud has silver lining, Waste-to-energy plants can be a sustainable waste management chain. Scientifically speaking, approximately 2/3 of domestic waste is considered as biomass. Therefore, it is possible to recover 2/3 as CO2-neutral energy and reduce the dependence on fossil fuels. Developed countries are already paving the ways to convert their power generation from fossil fuels to renewables. Even, in India renewable energy is contributing 20% of total installed capacity.
Unfortunately, neither sustainable waste management projects nor renewable energy projects are yet seen as priority of governmental bodies in Pakistan. However in recent months, only single plant at lakhodiar, Lahore has got the license, to setup first waste to energy plant with a capacity of turning 2000 tons per day waste into 40 MW of electricity. Sindh Government is still seems tranquil on this point.
Analyzing the vulnerability of "Green Sukuks", waste to energy plants backed by Islamic bonds can be a chance of a lifetime for Alternative Energy Development Board (AEDB) as well as for Sindh Solid Waste Management Board (SSWMB). At this point of time, NEPRA has already issued upfront tariff of 10.007 US cents per kilowatt-hour for an up to 50-megawatt waste-to-energy plant, this project has gained more magnetism for government as well as private sector to invest. Being a scholar of Islamic finance at Institute of Business Administration, when I equally feel the ache of excess liquidity which is facing by Islamic financial Institution in Pakistan, such idea would create a win-win situation.
In order to push this project ahead, the governmental body (Sindh Solid Waste Management Board or Alternative Energy Development Board) should first create a Special Purpose Vehicle (SPV) that necessitates the separate set of rules formulation. Such SPV will act as trustee for the investors and will enter into Partnership agreements with government body. At first stage SPV can also enter into "Istisna'h" (make to order) mode of Islamic financing with power generation company. On the basis of technical as well as financial analysis, it is predicted that such projects will have maximum of 10 years payback period.
I firmly believe that an efficacious and effective implementation of such project, will pave the way for other inventiveness to answer pressing waste management and power shortfall problems and encounter the challenges hampering the economic and social prosperity.
The Audother is Islamic Banking and Finance Scholar at Institute of Business Administration [IBA] and also serving as Lecturer in a Public Sector University.)