Short Business Report on Time Management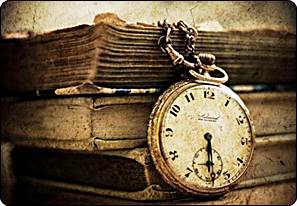 INTRODUCTION
Whenever we meet someone with a special flair of getting things done, we make a point of asking, " How do you do it?". the answers usually are " I manage my time well, the rest is done itself." The one thing that's probably most responsible for the continued success of any task is time management. Time is, in a way, the common ingredient of all actions, all thoughts, and all feelings. Proper management of time and good planning has been the secret of success of almost all great men of any era. According to a Greek philosopher,
"Time is the most valuable thing a man can spend."
SCOPE
If you don't know the worthiness of time and the benefits secured by it than I think that I should list it for you although these are only few but are the most important advantages that it serves.
It can determine the success of our career
It can also affect our personal lives
It affects our health
Time Keepers are leaders
It can help you to take better and effective decisions.
METHODOLOGY
As all of you should know by now that both of us live in the hostel and there's are always an acute shortage of time due to lack of time management.
Despite the benefits of time management, many people do not use it because they don't know about it or they are too lazy to plan or they love to become crisis junkies!. Now we were facing many difficulties due to un-management of time. We did not have any time for studying, exercising, meeting our relatives or some time even for eating. So we started researching this topic and tried also to implement this on our own lives. We found that this caused a major change in our daily routine and we had a lot of time left to perform other activities beside studying  and exercising. We had time for having discussions with hostel friends, other relatives. We had spare time for watching  T.V.  and going out. To list how did we achieve all this the following points were considered:
We clarified our objectives and started listing things that we plan to do
We established daily, short-term, mid-term, and long-term, priorities.
Concentrated on doing only one task at a time
Do not waste others people's time
Threw unneeded things away
Kept things simple
Started being cool-headed under stressful circumstances
Started making short phone calls and especially with our many girlfriends. As Salman and Qasim have already told us that they take a lot of your time.
And lastly we were dedicated
All the above key points were researched and were taken up and are also included in this report. This was done by researching libraries and collecting different books from it ,surfing the internet and having discussions with well managed people,  which can easily be found in the hostel. Here are different name of books and the different websites that we did research on.
Counseling and Psychological Services (CaPS)
Indiana University Health Center
A Unit of the Campus Life Division
600 North Jordan Avenue
Fourth Floor
Bloomington, IN 47405
855-5711
Organizing your time-A book review
By Mark A. Janney
URL: http://www.mv.com/users/davidc/fes/shortc/issue2/janney.html
Developing a Socio-Technical Point of View
Time Management For Unmanageable People by Ann McGee-Cooper, 1983, published by Ann McGee-Cooper and Assoc., PO Box 64784, Dallas, TX (214) 357-8550.
H.D. Beach & J.A. Parsons
Copyright © 1996 – Counselling Services – University of Victoria
By Luthans
By Gregory Kimble
In order to manage the organization of all this accumulated of data for the report we initiated the concept of time management in this too. Now how we did it, as we have two or three free sessions daily, we utilized this spare time for researching on the internet and found a wealth of data through it.
Conclusion
I think the most significant point that we have learned by making this report and implementing time management in our lives is that it's all about how committed and dedicated you are and if you really want to add this thing in your life you need to make these mentioned views the aims of your existence. For us students this is necessary that we start doing it from right now and so that as we reach our professional lives we are ready and well experienced to face the challenges that we are going to meet. Remember these points are not "The untouchables" and you can bend them for your convenience but still these points will help you to create your own time management project.