6 Most Beautiful College Campuses in Pakistan
6 Most Beautiful College Campuses in Pakistan
John Keats very right said, "A Thing of Beauty is Joy Forever " One just can't ignore the importance of beauty, each single of us want to look beautiful and want to be surrounded by beautiful things. Then why we ignore the importance of this factor while selecting an educational institute for us?
How many times have both parent and children given the due consideration to the beauty of the college along with the educational standards while selecting a one? The college memories least forever, so why not select a college on the basis of its beauty as well so that the beautiful memories may live in your minds forever. Here are we compile a list of some of the colleges in Pakistan which not only offers the highest level of education and they are also very beautiful.
1. Chinar Army Public School & College, Murree
Situated in the heart of "Queen of Hills" Murree, Chinar Army Public School and College is definitely amongst the most beautiful colleges in Pakistan. Opened in 1990 and operated under the Army education core, it offers a lot of beautiful landscapes. Lush Green during the summers and covered with snow during the winters, this college definitely deserves a place in your list of college while selecting a one for your future.
2. Army Burn Hall College, Abbottabad
Burn hall College is yet another college in Pakistan which is surrounded by beautiful mountains and trees. Situated right in the centre of the famous hill station of Abbottabad, this college was established in 1948. Shadow of chinar trees in summer and a good amount of snowfall during winters makes the scenery of this college even more eye-catching and appealing.
3. Aitchison College, Lahore
Considered as one of the most prestigious and oldest college in Pakistan, Aitchison College, Lahore is amongst the most beautiful college of Pakistan. It's not an easy thing to get admission here in this college because of its high merit and strict rules. Established in a way back 1886, the combination of old and modern architecture along with grassy fields gives such a wonderful and majestic look to this college which is really breath-taking. This college is situated at Mall Road Lahore which itself considered as one of the most traditional, historical and beautiful roads in the entire sub-continent.
4. Lawrence College, Gora Gali
Located in the bottom of fabulous mountainous ranges of Himalaya and Pir Panjal, Lawrence College, Gora Gali (Murree) is not only an elite college of Pakistan but it also amongst the most beautiful colleges of Pakistan. This college is surrounded by beautiful landscapes and natural beauty, both fauna and flora. Established in 1860 and being one of the oldest colleges in Pakistan, Lawrence College, Gora Gali covers a total area of 150 acres.
5. Sadiq Public School & College, Bahawalpur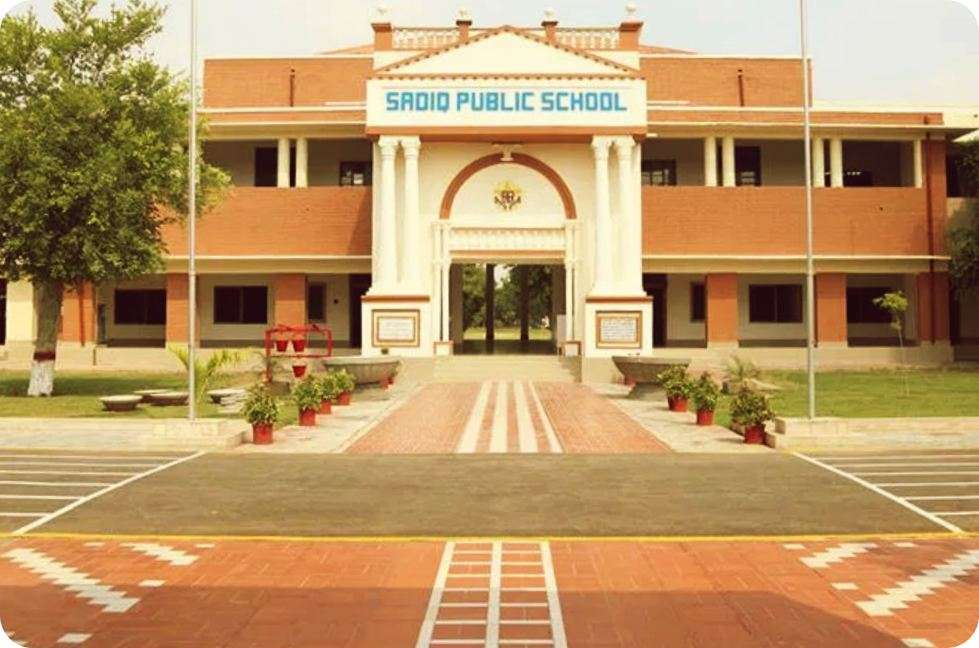 Situated in the historical city of Bahawalpur, which was once the wealthiest the state of India, Sadiq Public School is yet another college in Pakistan which is not only famous for its educational standards but also for its beauty. Inaugurated by then Nawab of Bahawalpur, Nawab Sadiq Muhammad Khan in 1954, this college covers a total land of 1851 acres or roughly 7.49km making it the largest college not only in Pakistan but also in entire Asia.
and lastly our beloved…
6. Government College University Lahore
Since our RaviMagazine.com is a website dedicated to GCU, it will be pointless to praise the beauty of our campus. But as they say, a picture is worth a thousand words, we will let our readers see photo of GCU Lahore below and judge for themselves!