Principles of Marketing Report: Pepsi Pakistan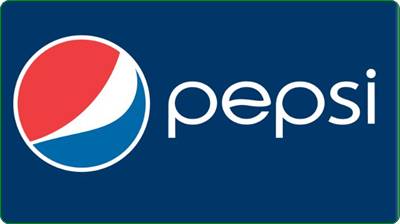 "As soon as every one is on the band wagon with one growth idea, a leader should be working on the next one."
Roger Enrico
Acknowledgment:
I am extremely grateful to Mr. Baber Wajid my instructor in "Principles Of Marketing" course for providing me the opportunity and guidance required to complete this report
I am also thankful to Dr. Naeem-ud-din Marketing Manager of Pepsi cola international and his sales executive for extending me their co-operation and providing  the useful information required to prepare this report.
Though I can not possibly name those agency holders and retailers who provided me useful information, but I do thank them all.
Introduction
The roots of Pepsi Cola can be traced to 1893, and to Caleb Bradham a young New Bern  North Carolina pharmacist. Bradham formulated a drink combining carbonated water, sugar , vanilla, rare roots, and cola nuts, for sale in his drug store. Called "Brad's Drink" initially, it was renamed Pepsi-Cola in 1898, and trade marked in 1903.
Over the next several years Bradham expanded the business by selling licenses to bottle the product, and in 1907 syrup sales exceeded 100,000 gallons for the first time. By the following year, there were 250 independent Pepsi franchises in twenty-four states.
The business prospered for ten more years, but with the end of World War 1 came the collapse of sugar industry-and Pepsi Cola company- and the start of an almost thirteen years of struggle back to solvency. But in the 30s prosperity returned, thanks to innovations like twelve ounces of Pepsi for the price of six ounces of other colas, and the first radio jingle ever to air nationally
"Pepsi cola hits the spot
        Twelve full ounces that's a lot…."
In 1948 the company moved it's head quarters to New York City , where it is still based, and by the early 1950s, under the leadership of CEO Alfred Steele- whose wife was actress Joan Crawford – Pepsi was being advertised more as being a part of modern life style than as a bargain.
Pepsi's world wide expansion led to the formation of separate international division in 1954, and in 1959 when the Vice- President Nixon provided Soviet President Kruschev with a sample, Pepsi become the hit of the Moscow worlds Fair -Auguring Pepsi's becoming the first American producer  ever to licensed for manufacture in Soviet  union, fifteen years later.
"Pepsi generation" in 1963 become both the name for the baby boom generation and an advertising theme still in use today . It was in 60s too, that Diet Pepsi and Mountain Dew were added to the company's product line, and Pepsi CO  was formed with the merger of Pepsi Cola and Frito-Lay.
During the 1970s the initiation program of strategic acquisitions -Pizza Hut in 1977, Taco Bell in 1978, and KFC in !986-resulted in Pepsi CO's becoming the world's largest restaurant company.
The company's tradition of  innovation carried into the 80s and now in 90s,  Pepsi's always introducing new products. Like it introduces, Slice, the fist ever soft drink with real fruit juice in 80s and Pepsi Max a sugar free cola drink in 90s.
In advertising , It was Pepsi who first thought of using stars like Michael Jackson Michael J. Fox  and Lionel Richie in its promotion campaigns.

Demographic:-
With its marketing approach of being "The Choice of a new generation." PCI in Pakistan views the age 13 to 25. Group as its prime target market. Pakistan with its rapidly growing population offers a promising prospect to the company. Population of Pakistan increased with an average growth rate of 3.1% during the 80's and the current growth rate is 2.82% annually.*
Increasing population at around 3.0% provides an exciting opportunity to PCI as the growth rate is highest among the age bracket 13-25.  According to the statistics provided by the Federal Bureau of Statistics Pakistan this age bracket constitutes around 30% of the total population.* This shows the tremendous potential this single  segment holds for PCI. Although the most of the marketing efforts of the company are directed towards the above mentioned age bracket it should also concentrate on the age 8-13* group, the tomorrow's 13-25.
Going by numbers this bracket single handily holds 13% of the overall population of the country and provides an opportunity of  long term investment for PCI.
Economics Survey 1996
Pakistan in figures 1996
Through we can't say that soft drinks aren't popular among the rural citizens of Pakistan, the availability of traditional substitutes like Rao (sugarcane Juice) and lassie (a traditional drink from  Punjab) offers a tough competition to Pepsi . These traditional drinks are not only cheaper they also are thought to be more thirst quenching  in the summer heat of the plains than the carbonated water.
Difficult accessibility of the rural areas due to poor infrastructure and communication is another reason that this vast market is still mostly uncovered.
Because of these reasons the growing trend of urbanization is another opportunity for all soft drink manufacturers, Urban population now constitutes 35% of total population of the country.*
These migrating families not only have a comparatively higher income than their brethren back in the village they also are very eager to adopt themselves to the new city life, it is where Pepsi can Jump in.
Very similar to rapid urbanisation is the trend of internal migration in the country. With some regions and cities offering
Vital signs Asia Week May 1996
more economical opportunities and better life style than others, population of Pakistan has been concentrating in a few large cities. Exploding populations of Karachi, Lahore and Faisalabad are a few examples of this trend. According to one study 15% of the population of Pakistan is concentrated in the largest five cities of Pakistan*. This means an easy access to the target market for any organization.
Another rapidly expanding market that Pepsi can and should target is the minorities in Pakistan. Due to various reasons this market is experiencing slightly higher population growth rate than any other segment and therefore offers an opportunity to PCI.
ECONOMIC:-
National:
Though Pakistan does experience certain difficulties on economic front and due to some economic as well as non economic reasons economy wasn't able to perform according to the potential it had, it did manage to register a GDP growth rate as high as 6.11% during 1995-96*; a growth rate which is among the highest in the region. Now since the Nawaz Sharif Government has stepped in, industrial community is very confident that economy will be able to perform better, if this optimism is realised then  this can
Pakistan in figures 1996
Economic Out look June 1996
translate in to more sales and profits for PCI. One thing that businesses fear is that the bringing down Govt. deficit might prove to be a uphill task and may take few years before the Govt would be able to control it this will have an adverse effect on economic growth as government competes with private/corporate borrowers for the limited available resources.
PERSONAL INCOME:-
Per Capita Income in Pakistan has been rising continuously and current per capita income is Rs 495. As more and more people are moving up the income brackets they can spare some money for consumption on non-basic items, this provides an opportunity to Pepsi Cola International. More specifically, especially the market segments Pepsi is targeting are faring comparatively better than the rest. They are experiencing high income growth and can afford to pay for the life style image PCI is promoting. This is true for the age 13-25 age group wherein education levels are rising enabling young people to find better paid positions. Finally the number of two-wage-earner families is growing so that on the one hand family income is proportionately greater and on the other as women are finding less time to do cooking etc. Fast foods are gradually becoming a Way of life i.e.
Still another opportunity for PCI.
Natural:
PCI is an environmentally friendly organisation that tries to play its role as a responsible corporate citizen. Quality is one thing on which PCI never compromises. The high standards of manufacturing maintained by Pepsi Cola bottler's world wide are the main features of all bottling plants in Pakistan. Apart from ensuring use of the best water in the manufacturing process to bring out the outstanding flavour of Pepsi. Pepsi bottlers in Pakistan have made provision for the waste water from the bottle washing process to be specially treated to ensure uncontaminated discharge. Bottlers in Pakistan have been winning Bottler of the year award quite often. Punjab Beverages Faisalabad (93-94) and Riaz bottlers (92) both have won the award that is a recognition of quality control standards * maintained and the operational efficiency of the plant.*
Pepsi foundation:-
Pepsi foundation was formally launched in May 91 during the visit of Pakistan by Pepsi Coal International then President Chris Sinclair. The objective of the foundation is to bring the fruits of education and enlightenment to the people of Pakistan at the grass root level.
"Panorama" Special issue
PCI is in fact the first multinational, of the many operating in Pakistan and the region, to offer funding and organisational support to the cause of the mass education.
Four major Programs that are to be initially funded and supported by Pepsi foundation include.*
Scholarship for School going children in urban and rural areas.
Scholarships for College and University students in Mathematics, Mass Communication, Population Planning and Environment.
Funding support to the teachers resources Centre, Karachi, for a teacher training programme.
Establishment of mobile science caravans with private organisation and Pakistan Science Foundation.
PCI has also established Pepsi Music Club with a view to provide refreshing and harmless diversion for the youth:
More over Pepsi has always been sponsoring various supports and funfair festivals in country.
"Opening Doors to a new world" The Partnership
Political:-
Political environment prevailing in a certain market determines the overall growth and profitability of the businesses working in the environment . Of late Govt of Pakistan has been assigning top priority to environment protection and pollution control. Pakistan Environmental protection Council (EPC) has framed various guidelines for the industry in order to make their operations environment friendly, PCI has welcomed these steps since these steps will make PCI less at disadvantage in case of the costs it incurs in making its operations environment friendly.
The economic revival package announced by the Prime Minister is always being welcomed by PCI since it reduces General Sales Tax from 18% to 12.5% which will enable the company to pass on the benefit to retailers and consumers.
Pepsi views the ban on food servings at marriages cautiously. Though no statistics are yet available on effect of this ban on PCI sales, this step by Govt. may result in increased sales of PCI  as soft drinks is the only item along with tea, (which isn't good prospect in the approaching summer) which is still allowed to be served.
Technology:-
People at PCI are always in search of innovations be they are in product development or in technology. On technology front PCI team has developed backward integration of PET resin and the useful Archimedes dispenser.
Botlers of PCI Pakistan are investing heavily not only in marketing but also in installing the most modern technical facilities at their components.
Culture:-
As Pakistan is gradually becoming a member of the global village and people are exposed to the international trends a shift in the culture is becoming visible. There is a lot more emphasis on consumption . Youth is becoming more "busy" despite doing any apparent productive work. The criterion, as they have understood from media, for being busy is to have snacks instead of proper meals. Thus the Pepsi's chance. There are other factors that are also contributing towards this shift in culture
As  the living is becoming more expensive. The number of tow-wage earner families is on the rise. This leaves women with lesser time for cooking or the one hand and increased family income on the other. This leads to increased emphasis on fast food. With increased literacy and urbanisation traditional drinks are losing out to traditional ones as these newly civilised segment is very eager to be admitted to the New Generation.
Markets:-
Major market segment which PCI is targeting includes age 13-25 group. But this isn't the only segment Pepsi is targeting people above and below this age group also constitutes the market for Pepsi cola International. Market for soft drinks is rapidly growing in Pakistan.
Major factors contributing towards this growth are.
*       Rapid Population Growth.
*       Urbanisation.
*       Increasing Literacy and Exposure to international trends.
Population of Pakistan is growing at an annual growth rate of 2.9%.and 35% of the total population now lives in urban areas whereas literacy rate has increased to 37.9%*.
Customers:-
PCI believes in building long term relationship with its customers therefore it strives
To deliver best possible value to its customers &
It never compromises on quality.
At all the major bottlers' compounds in Pakistan there is at least one quality control personnel present.. Botlers of the Pepsi International also are always ready to pass on benefits to the customers in shape of price deals, packaged deals and discounts.
That is exactly why Pepsi is the number one soft drink company in Pakistan.
Since Pakistan is a developing society, characteristics of the customers are also changing rapidly. With literacy and awareness Pepsi's customers are becoming health conscious – PCI however has not taken this development as a threat but as an opportunity. PCI has introduced Pepsi Diet in the local market catering to this particular market segment.
Competitors:-
PCI commands the largest share of the carbonated soft drinks market in Pakistan with an over whelming market share of 56% followed by Coca-Cola with a market participation of 30%. Other competitors are RC Cola, Pakola and Bubble up (Mehran bottlers) which share the rest of the market among themselves.
Coca Cola of late has launched a flanking attack on Pepsi Cola International in Pakistan – Backed by it's huge resources from international operations Coca-Coal first tried to out cut Pepsi on price which resulted in a price war between the two giants.
Coca-Cola has also been trying to out maneuver PCI in TV and print media advertisements however PCI is well trenched in the Pakistani market and has always kept itself one step ahead of it's competitor.
A major weak point of Coca-Cola is its wholesalers- whereas Pepsi has long standing and very strong relationship with its retailers Coca-Cola lacked this kind of relationship.
Moreover though Coca-Cola is trying to penetrate the PCI market segment age 13-25 group, by getting expensive sponsorships for various sport tournaments, it has so far failed to break the strong relationship PCI has over the years built with the youth of Pakistan.*
Channels:-
Whole sellers, retailers and agency holders are the main channels of distribution PCI is counting on.
Pepsi has also joined hands with Shell Pakistan in its comprehensive "Select Stores And Shell Shops" project in which Shell is planning to open 1300 such concept stores throughout the country. An agreement was signed between PCI and Shell Pakistan in this regard in 1995 wherein PCI will build and deliver large variety of quality products and packages to these stores.
Suppliers:
The basic raw materials for the soft drink industry are water and the Concentrate used to convert this water into refreshing drinks. Pepsi used to import the concentrate to be used by it's local bottlers in order to maintain it's international quality standards. However PCI has set up a concentrate plant at Hattar near Islamabad. This plant has been set up at a cost of US $8 million and represents PCI's first direct investment in Pakistan. Therefore Pepsi does not have to deal with suppliers as such.
Business Mission
PCI has a very clear and well-defined business mission which states strive
"To be the world's finest and fastest growing refreshment beverage company."
It is this very statement that keeps the PCI's managers all over the world on their tows:
Marketing objectives:
PCI has clear marketing objectives in line with it's overall business plans. Major marketing objectives of PCI in Pakistan include
Strengthening its market leadership.
Increasing sales volume and profitability.
Expanding the number of distribution out lets annually.
Building brand awareness.
In a rapidly growing market like Pakistan where the target segment of Pepsi is expanding and is experiencing a competitively high income level, these objectives seem to be very realistic. There is potential for growth and PCI want to cash on to it.
However maintaining its market leadership and current share in the local market has not been a very early job every since Coca-Cola has launched its attack on the market leader. Single most promising opportunity for PCI is that a vast number of population is still not been covered by any beverages company Pepsi has realised the opportunity and has planned to expand its market coverage network by increasing the number of its outlet yearly with a growing percentage.
Marketing Strategy
Pepsis main marketing objective is to hold outs its market leadership in the local market and increase its sales volume to achieve this objective PCI is concentrating "fiercely" on to its prime market segment i.e. the youth. It Pepsi they say there are three ways to reach out to youth; music, sports and fashion.
Pepsi Music Club
Pepsi is support to music is well known. Under the Pepsi umbrella pop music has taken a new and more positive turn creating an environment conducive its healthy vocation for the youth in Pakistan. In order to maintain the relationship with the youth PCI has established a music club. The members of club receive a regular news letter, discounted tickets its musical concerts, music star souvenirs, all bearing the logo of Pepsi. All this is for just a nominal membership fee.
PCI is always contributing to the growth and promotion of sports  as is well known by its support of Cricket. Pepsi always sponsors not only the National Cricket team but also Junior level Cricket. Pepsi has sponsorship agreement with BCCP for the sponsorship of all Junior Cricket concerning Pakistan.
Along with concentrating on the age bracket of 13-25 Pepsi is also working on the concept of catching them young. Building brand awareness, is in fact, a prime objective in the Pepsi scheme of things, especially among school children aged 8 to 15. To achieve this objective, PCI follows a definite plan which compromises such activities as inviting children who are briefed about the "Pepsi Way" bottling process and are shown around the production hall and are given free give-aways.
Another avenue of building bridge with the young generation is the Pepsi Scholarship program. The primary purpose of this program is to strengthen Pepsi market leaderships. This is aimed to be achieved through projecting Pepsi's corporate image by providing service to the community and participating  in its development.
The other objective of Pepsi is to increase its sales volume in order to achieve this objective PCI is trying to achieve increased market growth for soft drinks, this is being done be convincing people to adopt to life style and replace traditional drinks that will translate into more Pepsi sales.
Formal Structure
The headquarters of PCI is situated in New York. There are area Presidents working under CEO looking after one or more geographic and political areas. These regions are further subdivided and these subdivides are headed by area Vice President. Pakistan falls in the west Asian region. Which comprises, Sri Lanka, Bangladesh and Afghanistan in addition to Pakistan. Pepsi's marketing dept in Karachi is headed by a marketing manager. For marketing purpose PCI has divided Karachi into 10 zones each being the responsibility of a sales executive. Each sales executive is assisted by 4 sales officers. There are 2 zonal manages that guide sales executives. Then there is an Assistant Marketing Manager working under the marketing manger.
This market distribution by Pepsi is based on different market segments that PCI is targeting like zone (i)  deals with all educational institutes in Karachi. Then there is a zone for Hotels and Clubs. This way Pepsi strives to customise its marketing efforts by providing each market segment with adequate sales force that can cater to these specific needs.
Functional Efficiency
In Karachi the sales and marketing departments are working together as a single unit.
Pepsi Way
Training at PCI may take any form. Since March 1990, PCI is working along its Pepsi  way programme to make learning skills a systematic concern. In practice, Pepsi way programmes break out into two general categories.
(1)     Management System
(2)     Execution Programmes.
In the former PCI managers learn "What to do", looking at the specific skills required to effectively manage a beverage business. On the execution side, programme explain "how to do it" transmitting the actual skills front line people need it's build the brand and grow the business.
Pepsi – way plan includes programmes ranging from sales management, promotion management, vending excellence, to quality excellence, manufacturing management and Trade execution.
Each year personnel dept go through a very intense process in which it attempt to link business plans with development plans for people. The result of this process is highly individualised plans that reflect needs and opportunities necessary for the future of the business.
Individualised development events can take many forms depending on the person's need. On the job training, personal coaching by a seniors manager, specific workshop or seminars, or simple exposure to a new area of the business either here in west Asia or abroad.
The result of all this personal attention is a highly trained and motivated marketing staff PCI allocates seasonal/annual sales targets to its sales executives depending upon.
(1)     Sales in the previous year.
(2)     Growth trend of past year and future projections.
Marking staff do not have a fixed package but can determine their own package depending upon individual successes.
Interface Efficiency
At PCI all departments, though working independently, co-ordinate with each other. Personnel dept design human resource development for all other departments depending on specific requirements.
Product development at PCI works very closely with the marketing dept. Sometimes it's the marketing people who ask for certain product demanded by market for example Diet Pepsi is introduced in Pakistan when marketing dept. felt considerable presence of demand for it or the contrary, marketing was asked to analyse the market demand in Pakistan for Mountain Dew and it was not introduced in the market till the dept. indicated 94% positive response to Mountain Dew.
Marketing Information System
For PCI which have a fierce challenger with all its resources at its heels the importance of MIS is immense – Marketing staff at PCI periodically prepares reports on sales and projected demand of all products of PCI – Pepsi also assign research projects to students in order to supplement its department's findings.
How costly can a failure of marketing intelligence system can be comprehended from the failure of Mountain Dew in Pakistan. Whereas marketing research had indicated a 94% positive response for this new product of PCI in the local market, when it was actually launched in the market with lots of costly promotion going for it, Mountain Dew proved to be a failure as the local taste was not favourable to its citrus Flavour.
Marketing Planning System
In March 1990, PCI management and bottles met in Los Angeles its charter its "Vision 2000". At this meeting it was decided that in addition to long term planning PCI will also analyse, evaluate and revise its sales, marketing and other objectives annually.
PCI bases its marketing plan
(1)     On long term business objectives
(2)     Past trends & future projections.
In Karachi which is divided into 10 marketing zones. Each zone is evaluated for the sales potential and are given the respective quotas for next period. The zone covering all educational institutions in Karachi has one of the highest sales target for the potential it has.
Marketing Control system:
Since Pakistan is a growing market for soft drinks and PCI is the market leader in the local market Pepsi generally succeeds in achieving its annual marketing objectives.
Management relies on reports prepared by its sale executives and other personnel in the market to assess the saws and profitability of each product and market segment. Pepsi also conducts market research studies to determine whether its distribution channels are adequately covering the target market segment.
New Product Development :
Due to increased literacy, awareness and the shrinking distances Pepsi's market segments in all countries experience continuous evaluation .
Innovation is a way of life in Pepsi-Way scheme of things .PCI not only keeps itself aware of shifts and new developments in the
market but is always ready to cash on the change rather than viewing it as a threat.
That is exactly why as the people world over have become more health conscious Pepsi has introduced a whole new line of Diet Drinks. Pepsi Max is a new sugar free cola drink that is fast becoming the leading brand in many European countries . In Scotland , for example ,Max captured 10% of the entire cola market in just a few months. As a result it was launched with an aggressive all out  campaign throughout Italy, the UK, France, Ireland, Spain, the Netherlands and Australia. Though Max has not yet been introduced in Pakistan it's launching is on the cards.
Pepsi have introduced Pepsi Diet in Pakistan that caters to the market segment consisting of health conscious local consumers.
Profitability Analysis:
West Asia including Pakistan is one of the most potentially profitable area for PCI. In fact the region is no more the emerging market PCI entered a few years back but is an exploding one. Though PCI of late is in some trouble and recorded a world over loss of $846 million in 1996 and in Pakistan as well it was given a tough time by Coca-Cola it recorded profits in Pakistan
Pepsi is the most popular drink among trendy youth and consequently the most profitable one for the segment This very segment is also the highest profit generator for PCI in Pakistan. Pepsi can increase its overall profits in Pakistan by expanding its market coverage to Rural areas as well ; however in that case it would have to view traditional drinks as its competitors that can give it a tough time initially
Fruit juice "SLICE" is also a product that is getting huge sales as The product is priced well below other competing brands and is very suitable as thirst quenching and energising drink in summer.For the time being Pepsi is selling Slice at about 40% discount price and according to its sales force the sales of Slice has considerably increased as a result of this measure.
Products.
Pepsi has three main generic brands in carbonated soft drinks i.e. Pepsi Teem & Miranda. It has also recently purchased 7-Up. These brands are targeted at profit generating and each brand is targeted at different market segments These segments are differentiated on the basis of consumers  characteristics. Pepsi is constantly adding more to its product line. In Pakistan PCI had introduced Mountain Dew which was a citrus flavoured carbonated drink with a sweet fuzzy taste. Although Mountain Dew is a very successful product in other countries of the region and its projected positive response was 94%; the local market didn't accept it enthusiastically  for its taste didn't get on with the consumers. Pepsi had to eventually withdraw Mountain Dew from the local market.
Whereas the three generic products of PCI are targeted at profit generating its product innovations like the new product line of diet drinks is aimed at expanding the market base and to gain on market share. Pepsi Diet has already been introduced in the local market and is achieving its objectives
The most profitable and sales giving product of Pepsi is its bottled mango juice. Slice can be termed as an Hero for Pepsi since it alone outsells many combined products of the competition. The juice is priced well below the other packages and at the moment have no competing product.
As the consumers in the local market are becoming more and more health conscious PCI should also introduce its sugar free Pepsi Max to the local market to cash on the opportunity
Price:
PCI has always tried to give best possible deal to its customers. Bottlers of Pepsi in Pakistan offer various price promotions These promotions include direct price cuts, value packages, discount at volume purchases and special offers at selected occasions.
Pepsi is used to offer Ramadan packages in the holy month. In past years Pepsi has been running "Pakora Mix" promotions which have been highly popular with consumers, as Pakoras are a traditional Ramadan delicacy Dates Packs are also used as promotion tool during Ramadan .These offers are supported by TV, Press and Point of Purchase (POP) displays.
Distribution:
Pepsi has a vast network of Agency Holders, Whole sellers and retailers covering most of the market. The main objective of PCI's distribution is to provide a full coverage to its target market.
Pepsi has also joined hands with Shell Pakistan in its comprehensive "Select Stores And Shell Shops" project in which Shell is planning to open 1300 such concept stores throughout
the country. An agreement was signed between PCI and Shell Pakistan in this regard in 1995.
PROMOTION:
The promotion objective of PCI as described by Allan Pttasch PCI senior creative consultant is
"To help maximise the image of the Pepsi Cola Enterprise (and it's products) in the mind of the public through advertising, promotion, Graphics and to achieve this end in the most efficient way possible".
PCI is selling in over 44 languages and to people of 15 different religions, in over 150 different countries. Cultural differences, share positions and extreme variations in local restrictions on the use of comparative advertising are all circumstances which require localisation of promotion strategies. Beyond these reasons  there are also occasions where unique local opportunities present them selves. The popularity of "Vital Signs" group in Pakistan is one good example where both Pepsi and the "Vital Signs" benefited from a partnership.
Promotion Budget of Pepsi in Pakistan is determined primarily by PCI policies and then %age of sales method is also employed in determining the budget size. In Karachi InterFlow an advertising agency is looking for Pepsi's advertising and promotion and has played a role in projecting Pepsi as a youthful energetic personality in consumers perception.
Conclusion:
Pakistan offers various opportunities to PCI. With one of the highest population growth rate as well as GDP growth rate in the region, Pakistan possesses tremendous market growth potential.
PCI with its large man and material resources from international operations that can use Pakistan as a launching base for its campaign to gain the market leader status in the world's fastest growing region. Pepsi's marketing staff has the required skills to capture the market in Pakistan wherein per capita incomes are going up and where public is ready to pay the price for the life style image Pepsi is trying to promote.
However Pepsi should be aware of the fact that in the blazing heat of Pakistan traditional drinks that are available will offer a tough competition because of their time tested thirst quenching properties and lower prices. Moreover though Pepsi is the market leader in Pakistan it faces a tough  challenge from Coca Cola.
Another area Pepsi will have to guard against is the growing health concerns among its consumers in Pakistan. However this very threat is exploited by Pepsi as an opportunity for the Diet Drink line of PCI .
We can summarise main opportunities and threats which Pepsi should try to exploit and avoid by using it's strengths.
Strengths
Strong relationship with dealers
Substantial Demand Pull
Comparatively higher number of delivery vehicles
A very successful and unique Product Slice
Large resources from Global Operations.
Marketing expertise.
Weaknesses
Heavy reliance on franchises
Growing Burden of related Businesses
Opportunities
Comparatively higher demand
Favorable consumer perception
Population growth rate
Growing income
Increase in two wage earner families
Threats
Challenge from Coca Cola
Growing Health Concern
Competition from traditional drinks
Sources of Information
Mr Naem-ud-Din
Marketing Manager Pepsi Cola International, Karachi
MR Rohail
Sales Executive Educational Institutes
Journals and articles:
Panorama: PCI
The Partnership: PCI
Pakistan in Figures: Federal Bureau of Statistics
Summary of Economic Survey OF Pakistan, 1996
The Raging Cola War
Mr M.K Areola
Pakistan and Gulf Economist
September 1996.
Cola war: Impact on bottling industry
Mr M.K Areola
Pakistan and Gulf Economist
October 1996
PepsiCo is Shedding Ugly Pounds
Fortune
June 26 1995
Pepsi Creates A new Add Culture
Mr Faisal Farid
The Partner ship
Catching Them Young
The Partnership
Table of contents
Acknowledgement
Introduction
Marketing environment Audit
Marketing Strategy Audit
Marketing Organisation Audit
Marketing Systems Audit
Marketing Productivity Audit
Marketing Function Audit
SWOT Analysis
Conclusion
Appendix