The Hidden Favour: English Short Story by Zeenat Hussain
The Hidden Favour: English Short Story by Zeenat Hussain
Khatija was a robust, healthy, 19 year old girl. She had just finished her studies and had found a good job. Because of her good health she managed to work long hours, both in the office and at home. The envy of her peers who could not even do half the amount of work, she did.
The secret behind this was that a lot of effort had gone behind raising her. Her mother had spent so many sleepless nights at her bedside, sometimes reading bedtime stories. Her father too had contributed a lot, towards his daughter's up bringing. They both doted on her. Her life passed just like the brook meandering on its way. Seldom was she unhappy like the ripples on the surface of the brook. But what does it take for the unexpected to be. But as luck has it, all good times are met with an unhappy event.
One-day disaster struck. Khatija fell ill, not knowing what fate had in store for her. After a prolonged spell of illness and numerous tests, it was detected that she had to have a kidney transplant. Her parents tried to find a compatible donor but that is something which is not very easy as it is understood that a member of the family stands more chance of being compatible, then an outsider. Many family members volunteered, as it is common knowledge that living with one kidney is possible.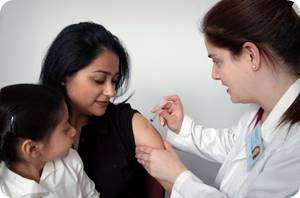 "She stands a one in ten chance", said the doctors. "She is young and has the ability to recover very fast, after her transplant". But to everyone's dismay his or her kidneys were not compatible. Kidney transplants were not child's play, and yet people with one kidney or recipients led very healthy lives. Medical technology was so advanced that events such as the above that seemed impossible years ago were conducted nowadays, and successfully at that, too. Medical research had opened up so many vistas and miracles were performed on the operation table. Khatija was aware of all this and it was this hope that kept Khatija going. The hope that some-where, someone would be a right donor. Although they seemed few and far between the search was on.
Who would have dreamt that the donor would be overseas? There, lived a young man who decided to take a trip to his home country. He saw this appeal in the newspaper, for a kidney donor. Maybe it was his instinct, or a simple act out of human sympathy that he thought he should respond. Maybe it was telepathy, as indeed he believed such things did exist. Yes it was telepathy with Khatija. He longed to return to his home country and there could not have been a better opportunity.
"I have not been home in ages, have even forgotten what it looks like", he told a friend. "Better late than never". He had also heard that a racket of selling kidneys existed in his home country and he wanted to do something about it.
The hospital that had made the appeal had a good reputation and as he sat in the waiting room of the hospital, waiting for the doctor to see him, his thoughts travelled to the past. He recognized the hospital where his father spent his last days. Tears blurred his vision for a while, but they dried up quickly as he was consoled by the thought that his father had led a good life and had died peacefully at a ripe old age. But then, a father is a father, and nobody can be compared to him. The young man recalled his childhood days, when he had been taken ill. His father sat in a chair, beside him, until the danger subsided.
"Do not let me down, young one. I can't take any bad news, especially where you are concerned".
"Cheer up, Dad. I've almost recovered. I've had a hearty meal, and a stroll down the road".
Many such incidents, showed the love his father had for him. He felt satisfied. Nobody could love his own son more. Abid (the young man) was an adopted child. He owed all he had to his father. His position in life, the respect he commanded and a never-ending list of favours.
The Doctor nudged him to gain his attention. He had been so lost in his thoughts. He took him to a room and interviewed him, before conducting tests. Then Khatija's particulars were given to him. His mouth opened wide in amazement. Khatija was the daughter of Mr. & Mrs. Moiz Khan. Seemed like his dream had been realized. His cherished dream of maintaining relations with his sister and now there was an opportunity to do so. Mrs. Moiz Khan was his sister; she had left a doting father, whose life became empty, until he adopted Abid. He had opposed his daughter's choice of husband; he had banned her from returning to his home. You'll regret, he told himself but he was not going to compromise on matters of principle.
His sister's daughter needed his kidney. The only kidney that was compatible. There was no going back, he assured himself. Even his father would have softened, had he seen his grand daughter's difficulty. Difficult times had made friends out of enemies, and this was his niece. It seemed like all those long years when they were cut off, now seemed to have shrunk, because a chance for their reunion existed. But how could he hide his identity. He requested the Doctor to tell Khatija's parents that the kidney donor was a dead man.
The operation was successful. Mr. and Mrs. Moiz Khan's jubilation knew no bounds. Their only child had a second life. The doctor fabricated the truth, as Abid wanted it to be. He was too scared to confess his identity. Scared, because he felt it might ruin everything and the matter was delicate – a matter of life and death, the kidney donation. "I feel a confession just might make matters worse. Let her recover fully. Then wait for an opportune, moment, "he told the doctors.
Abid was at home recovering after his donation. He was a health conscious man. He ate well and exercised and hence recovered soon. He was grateful to God for the opportunity to return the favour his father had given him.
At the airport he waited in a queue for his turn to get his passport stamped. The passport, before him belonged to Khatija Moiz Khan. Again it was instinct that saw them together, this time hers and nobody knew where it would lead. It was telepathy indeed. There was a bond between them. A bond that needed to be restored and further strengthened. And this time he would take the initiative. He smiled at her and she smiled back. It seemed like his father blessed them. Heaven had this affect on the hardest of them. He awaited the outcome, eagerly.