Find the Best Pakistani Luxury Pret Dresses through Online Stores
Find the Best Pakistani Luxury Pret Dresses through Online Stores
With the upcoming festive season, the demand of luxury pret dresses have been increasing and a lot of different brands have been coming up with their luxury pret collection. There is no denying the fact that luxury pret collection makes every function even more special and cherish able. The best part about luxury pret collection is it makes everything seem effortless and yet looks truly amazing. Think of any event and your favorite pret outfit is all set for you to style it. Be it a wedding wear, a formal party, your graduation dinner, an office meeting or a friends day out you can pick an outfit of your choice and you are all set to rock the event.
With the changing trends, the trend of shopping online has been increasing day by day. People now prefer shopping online rather than visiting various shops and getting tired. Online shopping has its cons and pros hence you need to be very careful while shopping online to ensure the best quality is being purchased. Search for some authentic online shopping platforms that provide the best range of clothes and premium quality. There are few online stores that provides a huge variety of Luxury pret collection that makes it super easy for you to choice and grab an outfit of your choice. Let's discuss some of the online stores.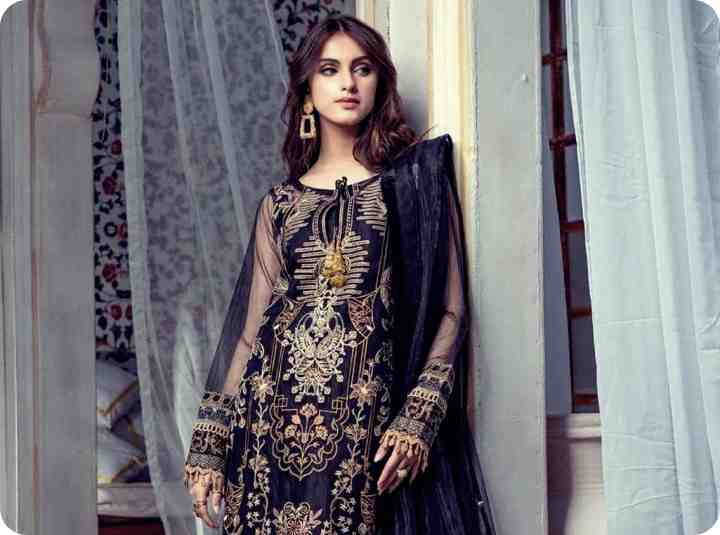 Sanaulla Store
If we talk about sanaulla store, it is a one stop shop for not only your fashion needs but the entire family's fashion requirements. Sanaulla store provides a huge variety of options ranging from women clothing to men clothing and even kids wear. They have a complete collection of formals to wedding wear to unstitched lawn to casual clothing and also beautiful pret wear. You can find everything under one roof.
Be it an office meeting, a family dinner, lunch day with your friends, a birthday party or your best friend's wedding. You can find outfits for every occasions at Sanaulla store. They have 3 branches in Karachi one is at Lucky One Mall, one is at Tariq Road and third one is at Saddar. Apart from that you can find the entire range online which makes it super easy to shop and choose outfits that you like without visiting different stores. They have the best designer dresses available for all your fashion needs.
Fabric
Talking about the fabric, they have variety of fabrics available ranging from organza, to raw silk, tissue chiffon, silk, cotton, net, lawn. In short, Sanaulla simply has everything that you have been looking for with premium and finest quality of fabric that looks super trendy yet comfortable when styled in the right way.
Daraz
If we talk about one more leading online shopping store, then it has to be Daraz for sure. Daraz is a multiple purpose e-commerce store that not only provides household items but even electronics, clothing wear, accessories, groceries, health and beauty and a lot more. You name it and you will find everything at Daraz.  Websites like Daraz makes it super easy and convenient for customers to shop everything online under one roof.
The variety of collection 2022 on Daraz Pakistan is huge and quite appealing too. Talking about the women's fashion category at Daraz.  They have a lot of options for you to choose your outfit ranging from unstitched, kurti, tops, sleepwear, dresses and skirts. You can shop every look from Daraz. It allows the best sellers of Pakistani to showcase their collection and display their products on Daraz website. There is no denying the fact that this is way better than roaming in the mall in this crazy heat and look for your desired outfit. Easily available and one stop shop option makes it super friendly, comfortable and the entire process so seamless resulting in a relaxed shopping experience.
If you are looking for some Pakistani Luxury Pret Dresses then you should definitely visit Daraz. They have great designer brands with affordable price range making it super convenient for everyone to shop. Daraz has an exclusive range of formal wear outfits for the upcoming festive season with modern cuts yet reflecting the perfect kind of traditional vibes. They provide some trendy collections in budgeted range so what are you waiting for? Grab these before they run out of stock.